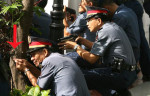 It is in the international media and another "more fun" occurrence. The Bullet Scam at the Manila Airport. Now as we all know that many here don't miss out any chance to steal, extort or "make" a peso or two, planting bullets is something new on my list.
Then again, below is also an example that people here are really often extremely ignorant, when it comes to laws and regulation.
A…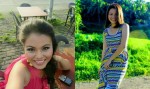 Sometimes I am sitting in front of my box and are supposed to work for a few hours but a headline pops up in my newsfeed and I am disturbed, unable to focus on my work.
Exactly that happened this morning. An one month old headline came up again. As I was just about to start modifying pictures of a beauty contest it was a weird coincident. The headline was…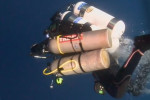 Dr. Guy Garman – also known as "Doc Deep" did not return from his world record attempt to dive to a depth of 1,200 feet (365 meters) in the waters of St. Croix, US Virgin Islands. 38 minutes after he descended he was supposed to be on his way back and meet his deep support divers in about 360 feet (110 meters) where he should have made his first…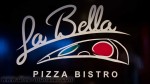 Italian Pizza at the Boulevard in, that was what we were hoping for when entering La Bella Pizza Bistro in Dumaguete. It appears to be a franchise of the Cebu's Origin "La Bella Napoli". The Bistro is just across Bethel Guest House at the southern part of the boulevard. The building was some years empty and after a few month renovations the new Pizza Bistro was announced already a…
I am not sure why I love Kuala Lumpur, maybe because it can be everything, crazy, entertaining, fascinating, dirty and raunchy, modern and clean or traditional… Somehow there is everything….. and I love to be in the middle of it.
It must have been 20 years ago when I was there the first time. This time I went there with my missus, who has not that much travel experience. I…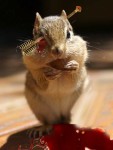 Another great chapter of Dumaguete Journalism at its best and the level of intelligence you can expect here everywhere.
Real World scenario:
Two people have a small traffic accident but with rather costly damage and it is not clear whose fault it is. So police is called takes some pictures and other evidence, then clears the street and usually insurances taking over the costs (at least partially).
Hoi – you asholes…
So once again I am sitting in an airport in front of a gate waiting to board tan AirAsia flight which brings me back to the Philippines. And once again I am looking forward to see my missus and the two monsters.  And once gain it is harder to think about how long I have to stay in Dumaguete until the next trip. In that many years I am…