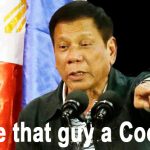 Everybody was waiting for the first SONA 2016 of the new elected President Duterte. Well, he really said nothing unexpected, between the "I kill you" statements there were some goals where one just can hope they work out fine. Well, this SONA 2016 here is something different. It is the State Oriental Negros – August 2016.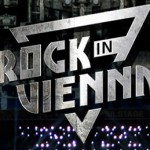 If two of your three favorite bands are headlining a 3-day festival like it happened at Rock in Vienna 2016, there is no other reason needed to fly around the half world to see them.  The three days had a cool line-up which fitted me perfect. Headliners of Rock in Vienna 2016 were Rammstein, Iggy Pop and Iron Maiden.  As I could not care less about Iggy Pop and actually all the other Bands on the second day, I had a great day of sightseeing.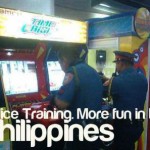 It is in the international media and another "more fun" occurrence. The Bullet Scam at the Manila Airport. Now as we all know that many here don't miss out any chance to steal, extort or "make" a peso or two, planting bullets is something new on my list.
Then again, below is also an example that people here are really often extremely ignorant, when it comes to laws and regulation.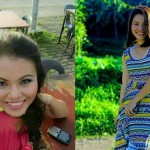 Sometimes I am sitting in front of my box and are supposed to work for a few hours but a headline pops up in my newsfeed and I am disturbed, unable to focus on my work.
Exactly that happened this morning. An one month old headline came up again. As I was just about to start modifying pictures of a beauty contest it was a weird coincident. The headline was about Mary Antoniette Acedo who died in a hospital from an overdose of slimming pills just before the coronation night of Miss Dapitan 2015.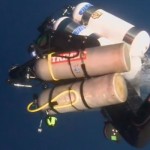 Dr. Guy Garman – also known as "Doc Deep" did not return from his world record attempt to dive to a depth of 1,200 feet (365 meters) in the waters of St. Croix, US Virgin Islands. 38 minutes after he descended he was supposed to be on his way back and meet his deep support divers in about 360 feet (110 meters) where he should have made his first stop. He never made it there.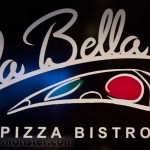 Italian Pizza at the Boulevard in, that was what we were hoping for when entering La Bella Pizza Bistro in Dumaguete. It appears to be a franchise of the Cebu's Origin "La Bella Napoli". The Bistro is just across Bethel Guest House at the southern part of the boulevard. The building was some years empty and after a few month renovations the new Pizza Bistro was announced already a few months back. The spacious veranda offers a nice view of the boulevard. However, due to the stinking trucks and trikes blowing out black poisonous fumes in "smoke-free" Dumaguete we decided to get inside.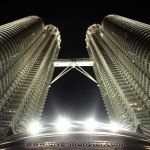 I am not sure why I love Kuala Lumpur, maybe because it can be everything, crazy, entertaining, fascinating, dirty and raunchy, modern and clean or traditional… Somehow there is everything….. and I love to be in the middle of it.
It must have been 20 years ago when I was there the first time. This time I went there with my missus, who has not that much travel experience. I booked a hotel in Petaling Street (China Town), where each night a rather crazy market awakes. It is also in walking distance to a lot of attractions in Kuala Lumpur (KL).
Another great chapter of Dumaguete Journalism at its best and the level of intelligence you can expect here everywhere.

Real World scenario:
Two people have a small traffic accident but with rather costly damage and it is not clear whose fault it is. So police is called takes some pictures and other evidence, then clears the street and usually insurances taking over the costs (at least partially).
So once again I am sitting in an airport in front of a gate waiting to board tan AirAsia flight which brings me back to the Philippines. And once again I am looking forward to see my missus and the two monsters.  And once gain it is harder to think about how long I have to stay in Dumaguete until the next trip. In that many years I am in the Philippines it gets just more and more depressing to see how that country is just going backwards all the time. If I would not be for the two kids where I promised to take care of as long as it takes to get them a good education or an appropriate job, I certainly would have wrapped up all, pack my missus and would be gone.
So there has a new place opened at the boulevard in Dumaguete called Awesome Desserts. Like with each new place opening it appears that the friends of the house are asked, or volunteer to spam each related website and internet forum or facebook page to write down their one line "wow, best thing since sliced bread, you need to try their…".