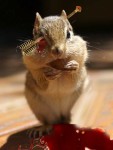 Another great chapter of Dumaguete Journalism at its best and the level of intelligence you can expect here everywhere.
Real World scenario:
Two people have a small traffic accident but with rather costly damage and it is not clear whose fault it is. So police is called takes some pictures and other evidence, then clears the street and usually insurances taking over the costs (at least partially).
Hoi – you asholes…
So once again I am sitting in an airport in front of a gate waiting to board tan AirAsia flight which brings me back to the Philippines. And once again I am looking forward to see my missus and the two monsters.  And once gain it is harder to think about how long I have to stay in Dumaguete until the next trip. In that many years I am…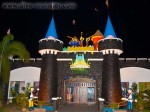 On our first evening in Dapitan, I went with my family to Gloria's Fantasyland in Dapitan and was more than surprised.
Entrance of Gloria's Fantasyland in Dapitan
The place is spotless and very well maintained. A huge difference to the normal, rather scary, rusty, and squeaky rides you find usually in the Philippines.
Fantasyland Dapitan – Map of Attractions
Rides at Fantasyland Dapitan
The rides were…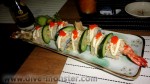 Signboard – Mifune Japanese Restaurant
Last Sunday I went with my Family to Mifune, a Japanese Restaurant in Dumaguete for a revisit. I have been there a couple of times, but I think this was the second time, or so, we went together. They adjusted the interior a little bit and it is more "Japanese", although the seats and benches are a kind of "cheap-ish" hammered…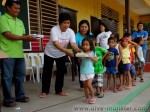 Brigada Eskwela is the name of a maintenance week in the public schools in the Philippines at the end of the summer holiday, where teacher, parents, kids and officials organize themselves to do whatever is needed to start the new school year. With my friends from the Thursday Club in Dumaguete we decided earlier this year to support the Elementary School in Candau Ay.
Brigada Eskwela…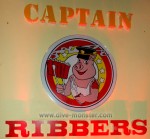 After a year or so we went back to Captain Ribbers in Dumaguete. We, that is my little monster, my boss and I,… as the sponsor. The place is conveniently located in Silliman Avenue, close to the boulevard. Captain Ribbers had a bit a construction going on and has now an aircon area. I took some pictures, but some people didn't want their picture online and I respect that….
Chicharon – an awesome, unhealthy spanish snack which goes along perfectly with a lot of alcohol and a bad-ass movie on the sofa at home. Now it wouldn't be the Philippines if they would not try to invent something new.
The Vegetarian Chicheron
No more greasy fingers, the taste of old fat which need to be washed away with beer or rim 'n coke. Just a boring crunchy chew without any…