Mike Feeney is not only a good friend of mine. He is also the owner of the Adventure Dive Shop at the Boulevard in Dumaguete City. The Adventure Diveshop is also known as Mike's Diveshop. There is always a great family – feeling as soon as you step in the shop. Things are running smoothly. Sure in a big dive-resort it might be more convenient.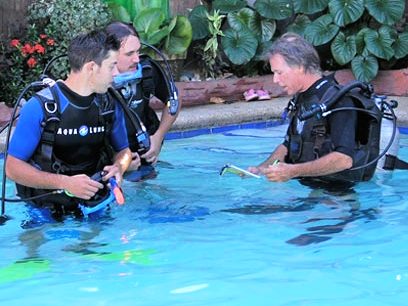 Mike is since 7 or so years in Dumaguete, and still not tired or burned out. If he is not busy with diving he takes care of his family, guests, street-kids, drowned boats or SMB. I have no idea where this little man with the big heart takes all the energy from. At the moment he has his cozy little resort in Dauin under construction, which hopefully opens it's gate in 4-6 month. I can't wait until I dive with my friends in Apo Island, having some cold ones and fall asleep in a hammock between 2 palm-trees.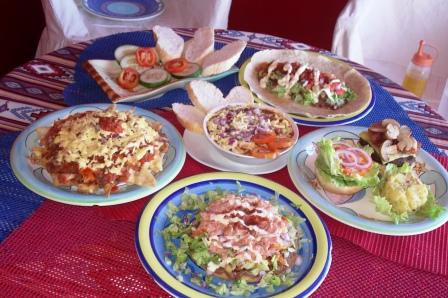 You will be welcome in his little Waterfront Cafe at the Rizal Boulevard if you are diving or just wanna have breakfast, some beer or try his Mexican food. His dishes are probably the closed you can get to Mexican food in Dumaguete.
He is happy to arrange you a nice package from the airport pick-up to accommodation, diving and land-based adventure trips.
One of his packages includes a room for a night, two meals, 2 dives at Apo Island and all transportation for about 80 US-Dollar. It won't get much better than that. For about 100 US$ you can stay in a neat resort like the Swiss owned Well-Beach Resort.
Mikes Adventure Diveshop is not only for budget traveler. It is definitely one of the places to consider for a great dive-vacation in Dumaguete.
Cheers
Rhoody