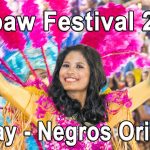 I go since a few years to the municipality of Basay to celebrate their annual fiesta there. Of course, this year was not different and I made it just in time for the Kapaw Festival 2018.
Our friends from the tourism office there booked us like the last years into the Cañamaque Royal Suites 2 which is at a very convenient location and everything is within walking distance. One can't expect a 5-Star accommodation in Basay, but the place has almost all one needs for a few days of stay. The rooms have a decent size, the aircon is working fine and the people are super friendly. read more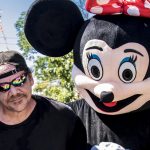 Like the last years, we decided to go on a trip from Dumaguete to Bayawan City to enjoy the annual Tawo Tawo Festival. I went there in the past 4 years and always had a great time. This year was no different.
My trip from Dumaguete to Bayawan started early in the morning with packing and heading to the Ceres Bus Terminal, where I caught a bus right away heading for my destination. You can get from Dumaguete to Bayawan in different ways. If you are not driving with your own vehicle you can jump on a bus like I did or use a V-Hire, a van which is a bit faster. read more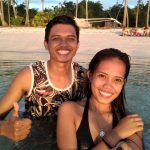 Some of you may know by now that my Missus has 2 lovely kids. While they are physically not mine, they are my absolute pride. They both developed into great young adults with each of them developing a great personality. On a little bit quieter the other one a little bit showier. They start living their own life and it is awesome to watch that they get along more than fine. read more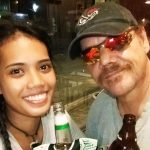 Facebook jumped in the way of my Missus and Miss Daisy and I were somehow sidelined at home as it appeared that no dinner was to be in sight. Surely, we understand that an "important" "Let's eat"-Chat makes for some more sense than actually doing it. However, being a kind of conservative, I still go for the real thing and prefer to stuff some food in my mouth instead of just texting it. read more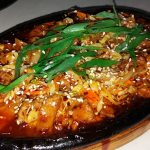 Our boy who is at the moment working in a resort in Siquijor as a Chef came for a surprise visit the other day. This are the pleasant surprises which make the whole house including our old lazy dog smile. As we didn't have much bonding time during the day, we decided to go for a family dinner and let him choose. As he decided to have Korean food, we headed around 6pm to Soban Korean restaurant in Dumaguete. read more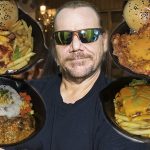 Don't misunderstand me, I don't have ulcer and need a kind of special diet or need to recover from food-poisoning due to some horrible stuff some people offer here in this City and call it food. Food Rehab is the rather clever name of a kind of Fast Food Outlet/Burger Joint. As I saw some pictures of their stuff a few weeks back -and it didn't look bad- I wanted to grace the place with my body odor to make a critical analysis which you are about to read. read more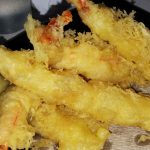 Nah, I am joking…. There is no real Japanese Restaurant in Dumaguete, at least not if you actually did eat Japanese Food in Japan or in Japanese Restaurant which has access to the ingredients and the chef appropriate training. Some actually had once the original Sauces. They still kept the little bottles and filled it with the local available stuff which makes all taste like Adobo anyway. read more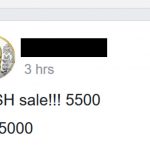 I am struggling to understand some prices and announcements here. I am aware that one does not need to pay the prices announced at most places other than groceries and supermarkets. Many times you simply say that the other job has it cheaper, and the salesperson goes down with the price… at least when the person somehow does his/her job. That has to be said, because many here need a job, but they actually don't do the job. Of course the employer is the bad person when firing them. read more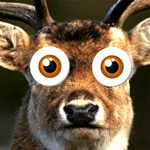 It is not really a secret that many people in this country I reside at present are overwhelmed with the challenges every day puts in their path. And let's be honest, with an average IQ of only 86 it is 3rd grader math that half of the population is in the area what was in the 1980th still considered something like "borderline retard". Of course, that is a term which is not politically correct nowadays, so let's call them people with special needs or people who need special attention. read more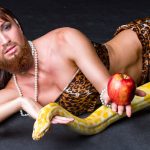 It is a rainy day and I can't really focus on my work. My mind goes to many million topics and weird thoughts. One of them was if Eve, you know the mother of all inbreeding, was the actually the first transgender woman in our planet.
You may wonder why is that?
Well, let me explain. I spend this period of my life in the middle of people who would not wait a split-second to cheat on each and everything and tell really stupid lies for the benefit of a hand-full of rice but claim that they are the most religious and god-fearing people ever walked this planet. So basically, one gets confronted with their church and prayer nonsense anytime of the day and night as soon one gets in touch with them. read more