Brigada Eskwela is the name of a maintenance week in the public schools in the Philippines at the end of the summer holiday, where teacher, parents, kids and officials organize themselves to do whatever is needed to start the new school year. With my friends from the Thursday Club in Dumaguete we decided earlier this year to support the Elementary School in Candau Ay. read more
We decided our second full day in Singapore will be spend in the Zoo. The Singapore Zoo is considered widely as the best rainforest zoo worldwide, as the best is just good enough, that was the place to go. We figured out our route with MRT and Bus, which would take us about one to 1 ½ hours going there. The Singapore Zoo is a northeast of Geylang at the upper water reservoir and we would need to change MRT and Bus a few times. read more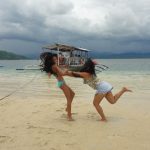 My little monster had birthday on Saturday and I was thinking, like at each whatever-celebration, where one has to give presents, what to give her. Earlier that week I followed several discussions on dumagueteinfo.com about outstanding tourist destinations in Negros, that Bais is basically worthier than any other place in the world and a guy who is in Valencia, writes advertising for Bais on the Forum mentioned above but stated: read more
I am member of the new formed Dumaguete Toastmasters and we were invited to visit a speech contest in Bacolod. For those who are not familiar what Toastmasters are, a few words to explain.
What are Toastmasters
Toastmaster International is organization to develop speaking and leadership skills organized in 13,000 clubs with more than 260,000 members worldwide.  One of that club was recently founded in Dumaguete. read more
The Catlin SeaView Survey is a new launched scientific survey about the status of our coral reefs. The Survey is the first comprehensive study about the composition and health of our reef system to a depth of 100 meter.
The Catlin Seaview Survey is first and foremost an important scientific expedition. It aims to carry out the first comprehensive study to document the composition and health of coral reefs on the Great Barrier Reef and Coral Sea across an unprecedented depth range (0-100m) – addressing a series of important questions regarding the changes associated with the rapidly warming and acidifying oceans. read more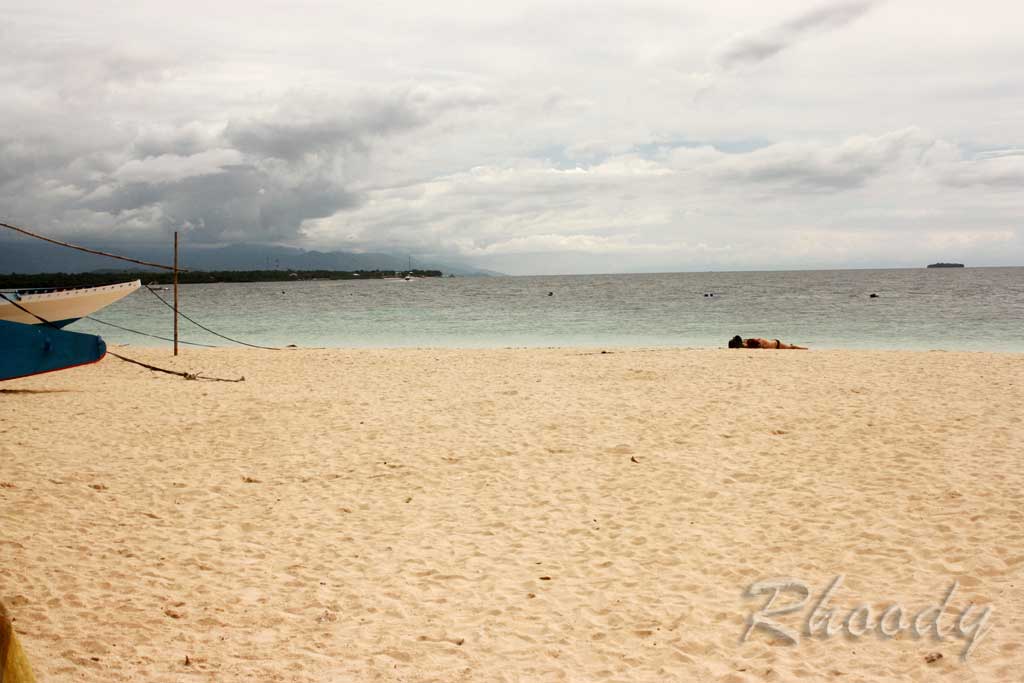 While my friends went to Oslob to see the Whale Sharks, Rechel and I went on Valentines day to the White Beach around a 10 minute drive from Tipolo Resort on Moalboal's Panagsama Beach to the north.
My original plan was to go to Pescador Island for some SCUBA diving which got destroyed by a swollen jaw and bad toothache when I woke up, but that White Beach trip turned out to be a perfect substitute with a lot of quality time with Rechel. read more
Florentina Homes in Dumaguete is always a great place for me to visit and have a shake and a bite to eat. My two monsters love it and don't get bored as there is so much to look at, what keeps them busy all the time. Gabby's Bistro at Florentina Homes is a meeting point for many locals when bonding and having dinner before a night out and also very well frequented by foreigners and tourists, despite the location, which is a bit off the track. read more
After our 5-Star experience with Delta Ferries Kim, M&M and I finally arrived in Larena on Siquijor where the driver of Charisma Beach Resort was waiting and took us the last 30 minutes to the resort. It was dark already, so we did not see anything of the praised sunset. read more
Not all things can be predicted when planning a trip, anyway if you ever wanted to find out what is the closest to human water, continue reading this article.
A Fluoro Dive is the latest and probably fanciest addition in Scuba Diving. A Fluorescence Night Dive is like being live in Avatar. Maybe it is a fancy thing which goes away as quickly as it came, nevertheless for those who have the options, they should give it a try, it is pretty cool. read more