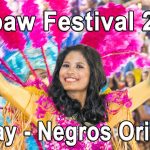 I go since a few years to the municipality of Basay to celebrate their annual fiesta there. Of course, this year was not different and I made it just in time for the Kapaw Festival 2018.
Our friends from the tourism office there booked us like the last years into the Cañamaque Royal Suites 2 which is at a very convenient location and everything is within walking distance. One can't expect a 5-Star accommodation in Basay, but the place has almost all one needs for a few days of stay. The rooms have a decent size, the aircon is working fine and the people are super friendly. read more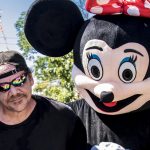 Like the last years, we decided to go on a trip from Dumaguete to Bayawan City to enjoy the annual Tawo Tawo Festival. I went there in the past 4 years and always had a great time. This year was no different.
My trip from Dumaguete to Bayawan started early in the morning with packing and heading to the Ceres Bus Terminal, where I caught a bus right away heading for my destination. You can get from Dumaguete to Bayawan in different ways. If you are not driving with your own vehicle you can jump on a bus like I did or use a V-Hire, a van which is a bit faster. read more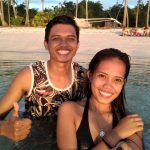 Some of you may know by now that my Missus has 2 lovely kids. While they are physically not mine, they are my absolute pride. They both developed into great young adults with each of them developing a great personality. On a little bit quieter the other one a little bit showier. They start living their own life and it is awesome to watch that they get along more than fine. read more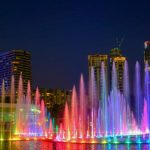 Just went on a quick trip to KL in Malaysia. My purpose was actually to find some electronic stuff for my camera which is either not available in the Philippines or simply incredibly expensive. It is actually cheaper to fly out, buy the stuff and come back than buying it in the Philippines. I only had 2 days to find and get my stuff. Additional I wanted to see some places. read more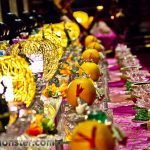 After the first day in the Marina Bay area and a more or less good night of sleep, we got up around 7am to have a shower and hit the road again. Breakfast was at one of the many Indian street kitchens in the neighborhood. I simply love some different kind of their breads and as many dips as possible. I struggle a bit with their sweet coffee, However, it is a nice companion to the spicy dips. read more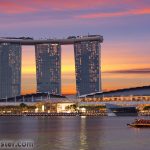 It was time to pack my Missus after a year of hard work and go somewhere for a few days simply to get out to a place where things are actually working, where there is no "Sorry, maybe next week" and without stupid excuses day-in and day-out. Well, there are not many places in the world, where things run as smooth and flawless as in Singapore. read more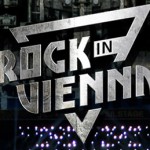 If two of your three favorite bands are headlining a 3-day festival like it happened at Rock in Vienna 2016, there is no other reason needed to fly around the half world to see them.  The three days had a cool line-up which fitted me perfect. Headliners of Rock in Vienna 2016 were Rammstein, Iggy Pop and Iron Maiden.  As I could not care less about Iggy Pop and actually all the other Bands on the second day, I had a great day of sightseeing. read more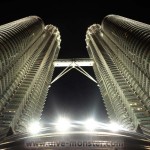 I am not sure why I love Kuala Lumpur, maybe because it can be everything, crazy, entertaining, fascinating, dirty and raunchy, modern and clean or traditional… Somehow there is everything….. and I love to be in the middle of it.
It must have been 20 years ago when I was there the first time. This time I went there with my missus, who has not that much travel experience. I booked a hotel in Petaling Street (China Town), where each night a rather crazy market awakes. It is also in walking distance to a lot of attractions in Kuala Lumpur (KL). read more
On our first evening in Dapitan, I went with my family to Gloria's Fantasyland in Dapitan and was more than surprised.
The place is spotless and very well maintained. A huge difference to the normal, rather scary, rusty, and squeaky rides you find usually in the Philippines. read more
So I left Dumaguete to visit my parents in Germany. My daddy turns 70 and that is more than an appropriate reason to pay a visit. It's been a while since I was in Germany; around 7 years and 30 kilos. They probably don't even recognize me anymore… I found a good flight to Nuremberg, where my brother will pick me up. From there it is just a 30 minute drive or so, to his house. The whole trip still takes about 34 hours from leaving Dumaguete to arrive in Bamberg. I brought a real boring book, that should let me sleep most of the time. read more