I've finally embraced being in my twenties. Although age is just a number for me, I am slowly appreciating how time has done me well. Turning 18 opened the gateway of legality but turning 21 opens the door to the "real world". Here is how I celebrated my birthday 😊
Sad Past and New Beginnings
After Dive Monster Senior's diving accident, there were hard times for me. Mainly because I spent my 19th birthday in the hospital watching my dad lay with an oxygen tube around his face. Since then, it was difficult to get over with. So, for all those times I've been hard on myself, I finally felt great with birthdays again.
Turning 21 – Birthday Breakfast
My day started by waking up next to my cat Misu, followed by taking a shower. By the time I got to the table, fresh bread and cold cuts and a cake awaited me. My papa, mama, brother, boyfriend, and my brother's girlfriend were there. We enjoyed a little bit of everything along with some coffee. After that I opened my first set of gifts! I got one of the coolest metal seahorse light lamps from papa. Meanwhile, my mom got me some cool T-Shirts and a lovely letter. Our helper also got me a gift, a red handbag, and a birthday card. I felt blessed and special already!
Then papa and I got to the office room and tried to get some work done. By past 11 o'clock, he decided to bring me to the dive shop. That's what he told me at least. He told me to get ready and change. When we hit the road, I got a bit confused to where exactly we were going. Apparently, he surprised me with a nice, planned lunch all the way to Dauin at Bamboo's Bar and Grill. There our good friend and talented Chef Marcus Reuß awaited us.
Due to the pandemic, papa and I had to sit a little bit far from each other. However, that wasn't really a big problem since there were only 4 customers that time (my dad and I included). We started to order some appetizers which were squid salad, smoked fish tartare, and clear tomato consommé. They were all mouth water and super delicious! Every bite was like food porn. After that, we had our main dish…steak! From the visuals to the actual taste…it was by far one of the best steaks I had. Cooked to perfection with sides that just complimented every element on the plate.
Birthday Shopping!!!
After the hearty and filling lunch date with papa, we went to the dive shop. This time for real. Nothing better like smelling neoprene, plastic fins, and dive gears. We were mainly there to buy Dive Monster Senior a new dive computer. Can you guess what dive computer he bought?
After the quick shopping, we finally went home to rest. We got home only to find out that one of my friends dropped by to surprise me! My girl friend Kryll asked my friend GB to buy me a cake and some silvans. A gesture sweeter than the cake she bought me. She is currently in another island, and I can't see her until the pandemic ends.
Still full from our lunch and still half of the birthday cake in the fridge, I decided to put her present in the fridge and lay down for a nap. That was intervened by tita Giselle (one of my mom's closest friends) and her daughter Rosemary. They decided to visit and bring me a homemade cake. That's 3 cakes in one day! We talked a bit and had some quality time together before I excused myself and took that nap. 
I woke up just past four o'clock in the afternoon and tried some of her delicious homemade cake. We played some games and had a good laugh. Time flew by so fast, and it was time for dinner. We initially planned to go out to a restaurant, but with the pandemic and laziness, we decided to stay in and order pizza hehehe. So, we munched some pizza and had beer.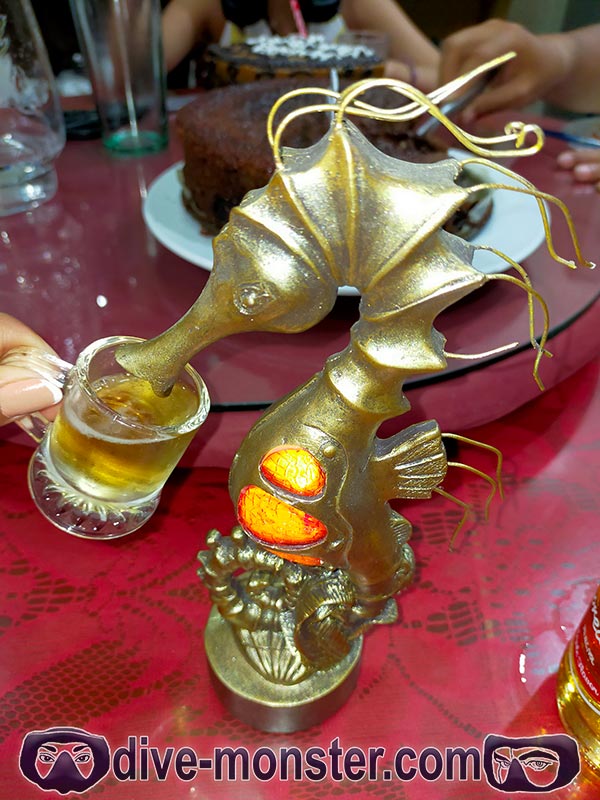 My boyfriend Timothy dropped by again after his class, just in time for dinner and a few games. After that, we cuddled in the living room coach and watched a movie until it was time for him to go home. I slept happy and contented. What a great and simple birthday celebration with my family, friends, and loved ones.
Hoping to make good choices from now on.
Love,
Daisy💖