Falling in line for hours, bruised nails and empty stomach…that's what I got during my first time voting in the Philippines. Well, I'm eighteen years old now and one of my rights and obligations as a legal aged young lady is voting. The Philippine Senate Election 2019 was held on May 13, 2019.
Voting in the Philippines – Election 2019
Voting is somehow exciting since you get to feel like you are part of the community. It makes you know you have a voice and a choice. A little excited to vote for the very first time…I woke up as early as six in the morning. I took a quick shower and had a banana before heading my way to the voting centers. Most voting areas are located in the school. So, there I was with my mother falling in line to find our names and our rooms where we can vote.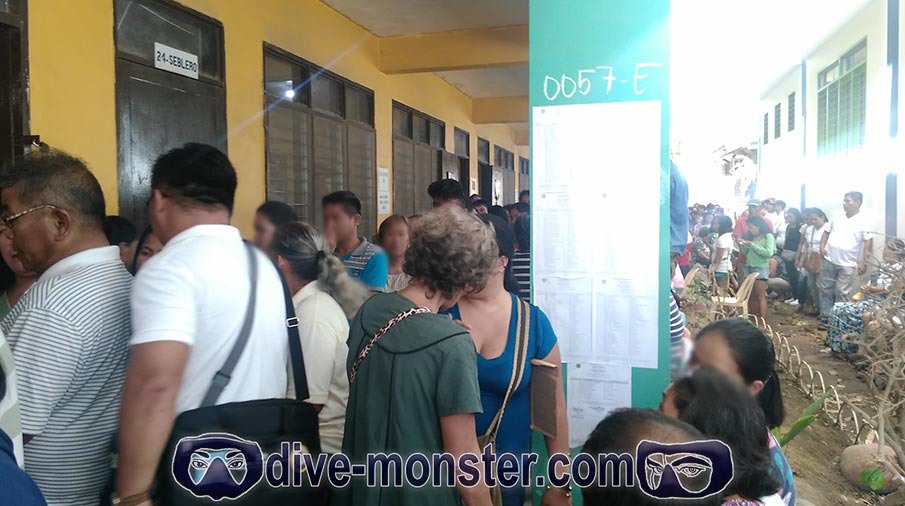 After finding our names and our rooms, we had to approach a lady who hands out a piece of paper with our number. Apparently, this paper was to know if we were male or female. Does it make sense? Not much. So, as an obedient citizen I got my piece of paper and fell in line. There were about 30 people ahead of me. I couldn't leave my line to even get a little snack. I was hungry…and I'm not myself when I'm hungry. It took about three and a half hours until I finally got my turn to vote. It took three and a half hours of falling in line and three minutes to get my papers shaded.
Bruised – Nails After Voting! 😱
There are many ways to know if a person already voted. In most Asian countries (where the population can somehow get mixed up) there is one easy solution…INK! So, I didn't actually get bruised nails. I got inked after voting. So, if you visit the Philippines during election period, you will see their index finger on right hand inked.
Want to know the results of the Elections 2019 in Negros Oriental, Click Here!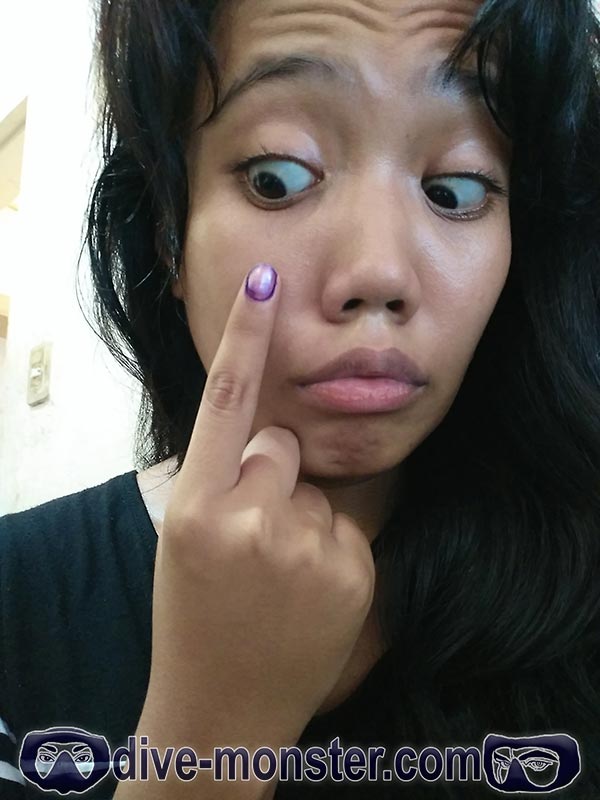 Here is a little bonus part of me and some of the candidates of this year's Election 2019. Governor Roel Degamo, Congresswoman Josy Limkaichong, Board Member Chester Lee, Board Member Valente Yap, Tanjay Mayor Reynaldo Concepcion, Canlaon City Vice Mayor Jimmy Jayme L. Clerigo & Councilor Antonio "Tony Rems" Remollo.
Long story short, voting in the Philippines can be hell! Not surprised that we Filipinos can make things complicated and stretched. Good thing is that I can take a three-year break until the next Philippine Election 2022. Am I excited? Not anymore! If you are going to vote here are a few tips: bring water, face towel or handkerchief and a little bite to eat. It can save your day!
Cheers,
Daisy💕