After the first day in the Marina Bay area and a more or less good night of sleep, we got up around 7am to have a shower and hit the road again. Breakfast was at one of the many Indian street kitchens in the neighborhood. I simply love some different kind of their breads and as many dips as possible. I struggle a bit with their sweet coffee, However, it is a nice companion to the spicy dips.
Singapore Itinerary – Day 2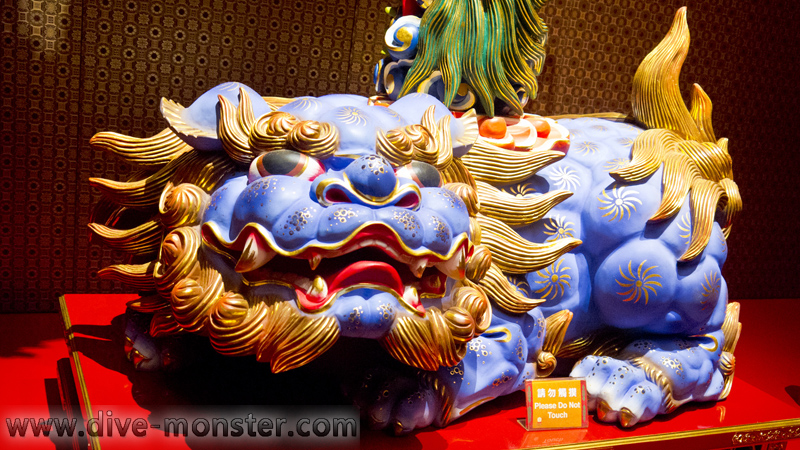 Today we put a bit culture on the schedule. Around 9am we were at the MRT station, and while I headed towards the ashtray to have a smoke, my missus checked out the route to China Town on the Map. Now, while it may sound like a normal thing to most people, It is quite an achievement. Filipinas and reading maps just doesn't work very well together, and there is a good chance you end up in Siberia when you let a Filipina leading the way 150 meters straight down the road to the next Pizza joint. She, however, got all checked out correctly, and I am kind of mighty proud on that.
China Town is the place where you can go endless shopping. The perfect place to buy souvenirs and all that dust-catchers people at home love to receive and then don't know what to do with.
We arrived quite early and many of the shops were still closed. That was actually our plan, as there were also not many tourists as we also wanted to visit some temples first. Our first stop in Chinatown Singapore was an … of course Indian Temple.
Sri Mariamman Temple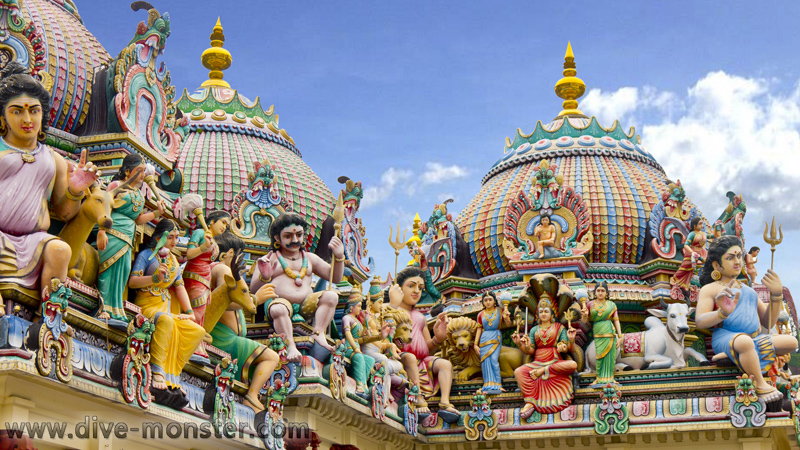 The Sri Mariamman Temple is Singapore's oldest Hindu Temple. I am not a religious guy and really can't be bothered with any history of whatever church, mosque or temple, but I generally like the places for several reasons. Sometimes it is just the great architecture like in some old European cathedrals, sometimes the spirituality and sometimes only the people worshipping their god(s) with weird rituals.
Most of the Indian gods look pretty scary to me and I think they could be used in a kind of ghost-train. However, there is so much to look at in those Hindu Temples that I can spend there a few hours easily. Additional, they advised us to "donate" 3 dollars per camera, so we better take also some pictures while being there.
On our last visit in Singapore we visited the Sri Veeramakaliamman Temple and I do admit I preferred that one to the Sri Mariamman Temple. But that could also be that we were there during a ritual in the evening hours. On our todays visit we were also not allowed to get close to a few areas, a restriction I can't recall from the Sri Veeramakaliamman Temple.
After the Temple ist was time for some lunch. The Chinatown Food Street is the way to go. If you don't find anything there which fits your palate, you do something wrong.
Buddha Tooth Relic Temple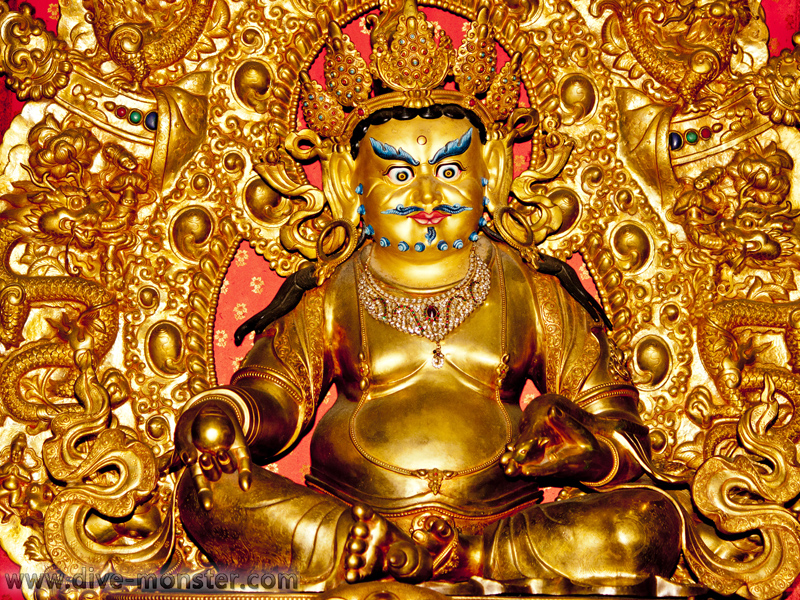 After some great chew, we walked down to the Buddha Tooth Relic Temple. A pretty building which certainly looks great at nighttime, as it was early afternoon, we just made a snapshot from the outside, before going into the temple. Buddhist Temples are more peaceful to me than the Hindu Temples and this one is just one piece of beauty.
I have not seen Buddha's tooth but enjoyed walking around in this temple. It was only opened 10 years ago, and is certainly designed as a kind of tourist attraction rather as a traditional Buddhist Temple, but fair enough, I liked it and could not care less what other people think.
After some souvenir shopping for our monsters, and a run through Little India to get a few kilo of good curry powder, it was time to head to the hotel to refresh and change as we planned to spend the evening at Clarke Quay
Clarke Quay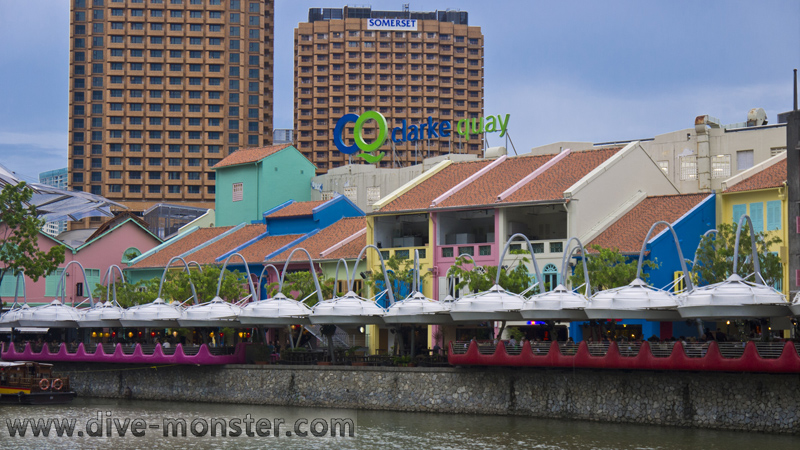 The Quay is a great spot to spend some good time in the evening along the Singapore River. Five old warehouses were redesigned to an entertainment district with many bars, restaurants and clubs. We arrived just before sunset and opted to have dinner on the other side of Clarke Quay. This was probably a good decision, as we enjoyed the view of the Quay with the sun going down and all lights going on. From the Quay riverside on only looks across the Singapore River towards the glass façade of a huge shopping mall. It was also happy hour and my missus got two of the famous cocktail, the Singapore Sling.