After 2 "relaxing" hours of sleep my little one woke me up and told me to get ready for our trip to Well Beach Resort. Yeah, I did not tell her that we go on a trip to Bohol.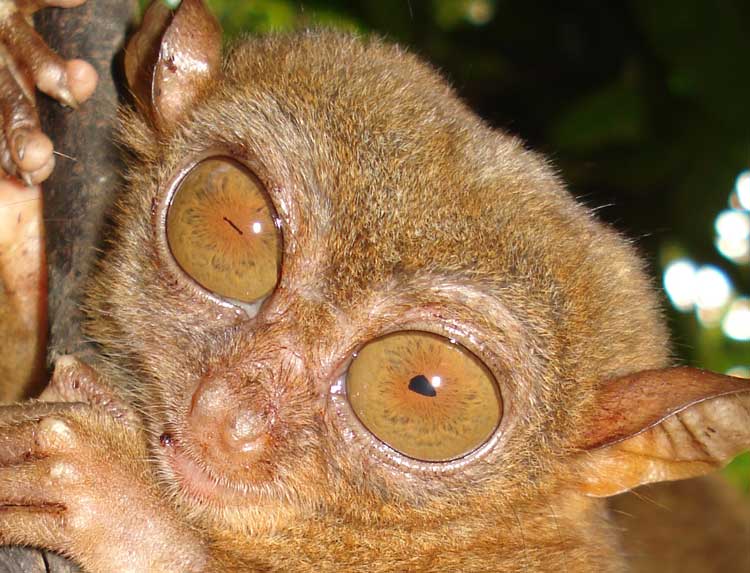 After the Valentines night out I looked a bit like this Tarsier on the picture. One eye wouldn't open, unshaved and in general a bit hang-overed. But ok, I rolled myself out of the protecting surroundings of my bed and made it to the bathroom to refresh… Useless.. We went to the Pier in Dumaguete got on the Ocean Jet and headed towards Tagbilaran on Bohol.
The sea was calm and after 1:40 hours we stepped on Bohol. My little one was a bit confused as she had Well Beach Resort a bit different in her mind. We only stay one night on Bohol so we were up to the whole tourist-tour in one day….
Tarsier Sanctuary
Kim who is on a tour through the PI with his parents and Ate BigC picked us up at the pier and off we went. The first place we visited was the Tarsier-Sanctuary where my little one finally understood where we are. I am pretty sure that her eyes were bigger than the Tarsier ones and her excitement was not to stop the whole day. I have no Idea where that tiny girl gets the energy from… From there we went to the river-cruise with lunch on the Loboc River. The calm ride with a nice buffet through the Jungle is 300 Peso including one soft-drink and lasts about an hour. A nice relaxing trip ad midday, to tank enough energy for moving on to the Steps of Death at the Chocolate Hills.
On the way to this unbelievable Landscape we stopped at the Man-Made-Forrest what is considered as a tourist attraction in Bohol. For me it looks a bit like a average Forrest in Germany but at least we found a couple of Killer – Worms 30 – 50 centimeter long and listened to the Horror-Stories the girls knew to tell about them.
… Be reminded that even the cute Tokos are man-eating Killers with razor-sharp teeth which steal your dreams when biting you and replacing them with nightmares and bad spirit…
Chocolate Hills
Arriving at the Chocolate Hills we decided to avoid the steps and took the "easier" way up. Even it's not my first time there, it's just a breathtaking exciting view up there. When I look at this picture I think Siquijor need to pass on the title "Island of Witches" to Bohol !!!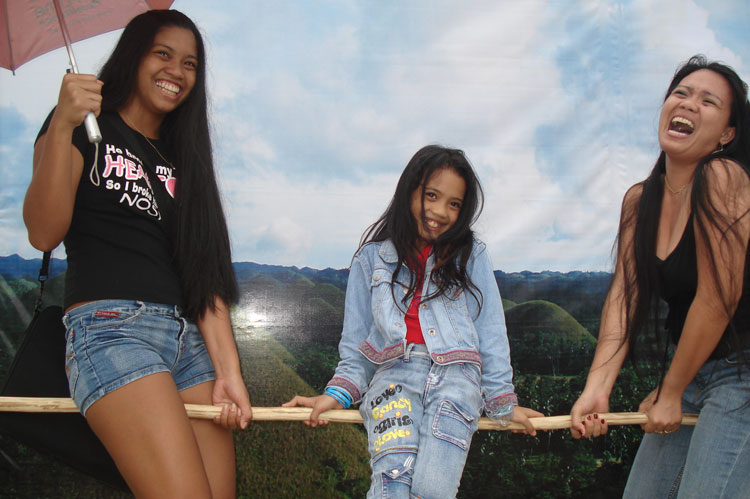 Seems like all 3 feel quite comfortable on the 3-seater-broom…
Bohol Butterfly Farm
Just a short ride from the Chocolate Hills is the Bohol Butterfly Farm. They extended it a bit and it's a interesting 30 minute stop for 20 Peso entrance. We were able to play with moths butterflies and a lot of interesting stuff.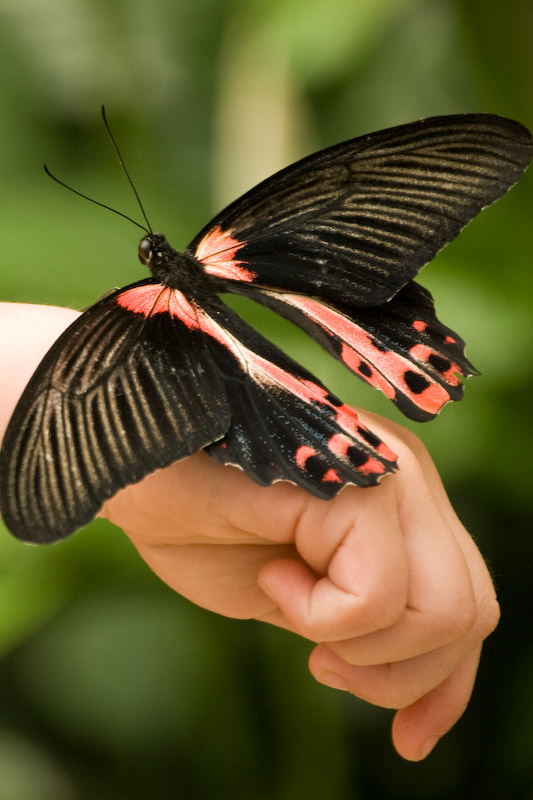 One very interesting aspects in the life of a butterfly is that they make love between 6 and 24 hours and don't stop even flying around. The even better argument is that the female has to carry the man while he just "hangs" on her…. and last but not least, the female has only once "love" in her entire life while the male is "more flexible". When they also start drinking San Miguel you can bet what I will be in my next life…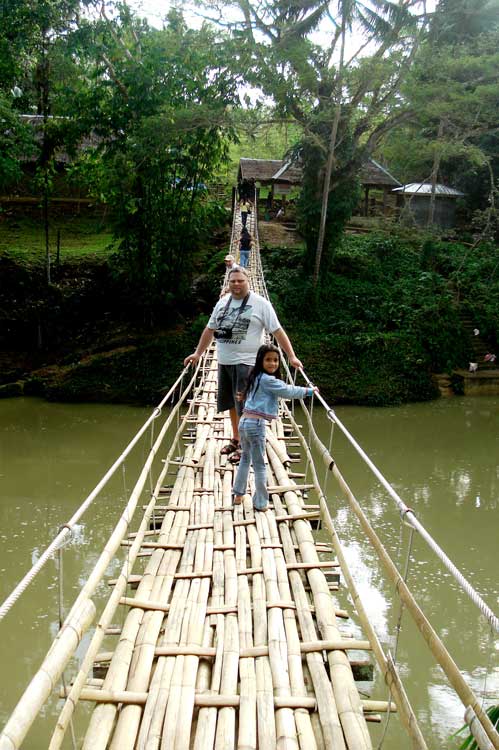 Hanging Bridge
Next stop was another Tarsier place along the Loboc River. You can also book smaller boats for a river-cruise here. The last stop was the Hanging Bridge, which is not that spectacular, but nice to cross and take some great pictures of the river and it's surrounding Jungle.
On the other side of the Hanging Bridge you will find the self announced "King of Coconuts". If you spend 100 Peso he peels a coconut for you and your group with his teeth in 10 seconds or so.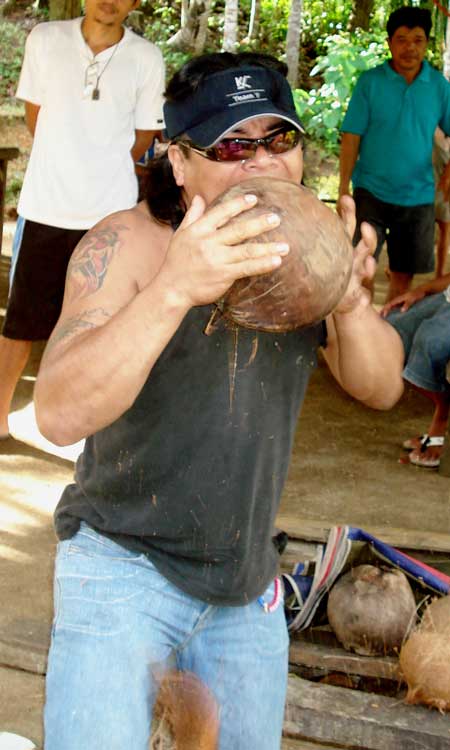 After that we finally went to the resort called Lost Horizon. Kim booked room for me and we had a refreshing shower before heading to a seafood place at the beach. I can tell you that I was tired and was a kind of happy that the bar closed at midnight.
The Ocean Jet back to Dumaguete goes at 8 am so the night was short again. With the obligatory delay we were back in Dumaguete after 28,5 hours and even it was a bit rushing it, it was a great trip and my 2 girls and I loved it.
cheers
Rhoody