Over the past few months, I have not written much about our beloved Mamamonster. She plays a very important role in Dive Monster Senior and Dive Monster Jr.'s lives. Without her, we would only be half insane. Okay, not really…but she does keep us even more insane in her own little ways. Aside from carrying me inside her body for nine months and pushing me out to this world, she is a super woman that deserves the best things in life.
Mamamonster's Role
As I said earlier, our beloved mother is a super woman. She has a set of unknown particular skills that could make your day very interesting. She is a ray of hot sunshine that can strike you anytime. She has this smile that even a baby could see! She cooks for us, takes care of us and even follows us where ever we may go.
She is a mother…she is our Mamamonster.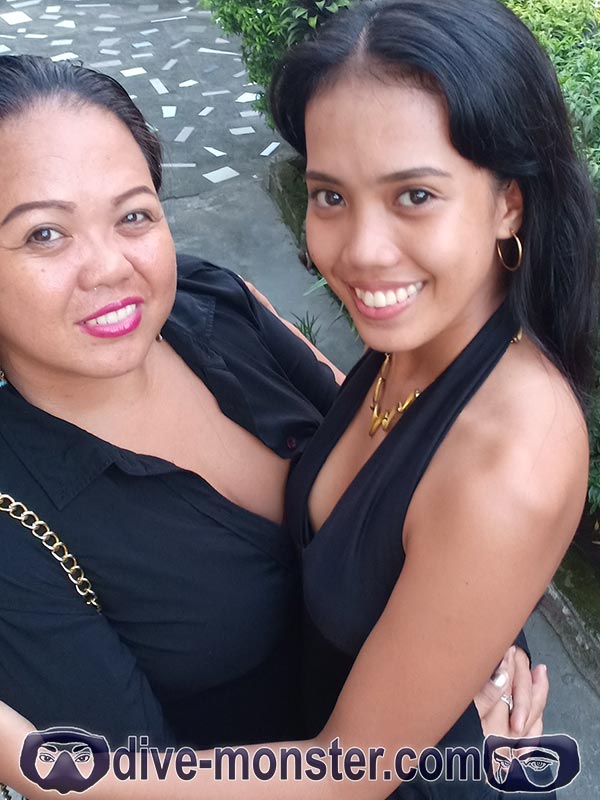 Mother's Day Dinner
As a little reward for her tough role in our lives, she was treated with dinner. We both got ready as early as five o'clock. By 5:30 pm we were putting on make-up and finding the right shoes to match our dresses. It took a little longer than we thought be we did it! Might I add we looked gorgeous that night. After getting ready, we went to Casablanca Restaurant along the Rizal Boulevard. We sat on a table for two and made our order.
Bon Appetit!
They were serving a Mother's Day Special which sounded great! A three-course dinner of Sesame Chicken Salad with Garlic Honey Dressing, Surf & Turf on Truffle Risotto & White Chocolate Delice with Lemon & Orange Marmalade. All together it was delicious! I'm not much of a food expert however, it would have been nice if they asked how we like our pork tenderloins. The chef cooked it perfectly as a medium rare…however, we were feeling rare that night. Hence, it became a little bit tougher than we expected. Another small critic about the dessert would probably be not putting hard chunks of orange skins to a marmalade skin (it became a bit bitter and even inedible).
Aside from that, the Truffle Risotto was tasty, the shrimps were savory, the white chocolate delice was delicious (but not enough…I could have a whole tray!) and the salad was a salad. Would I eat the whole meal again? Yes! Probably next time with the right degree of doneness.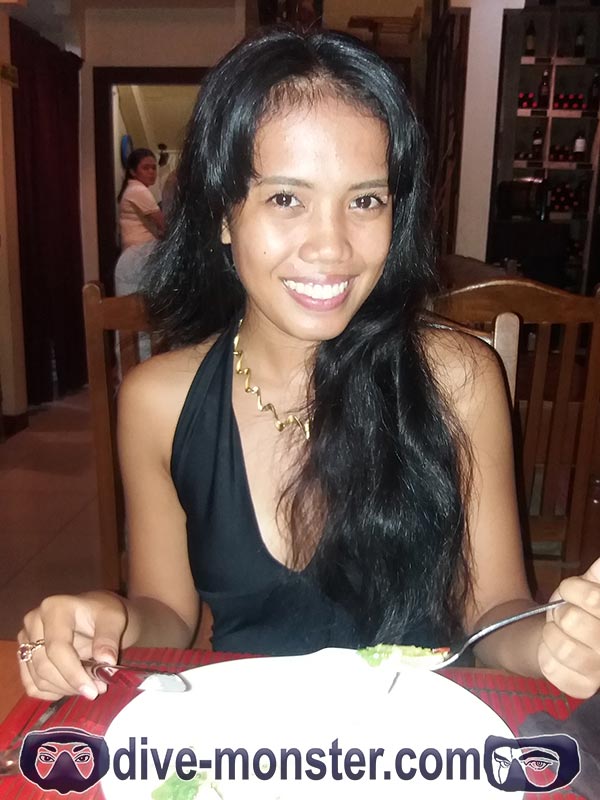 Every now and then, Mamamonster and I would talk about things that we usually don't discuss. It was a great night filled with laughter, smiles and good food. After desserts, we went to the next door 7/11 and bought a liter of ice cream. We went home and ended the night with ice cream, Netflix and pajamas. Happy Mother's Day to all!
Love,
Daisy