Last Friday I decided with Rechel to go out and make a local hang out cruise in Dumaguete. Ten Places, two beer in each seemed like a pretty doable plan, and this not because I can handle 20 of this micro beers here (remember, I am Bavarian and son of a brewer, we drink in other dimensions), the plan is basically limited by the closing times in Dumaguete. But usually things here turn out a bit different as planned… so I ended up going to 2 places but having ten beer at each of them.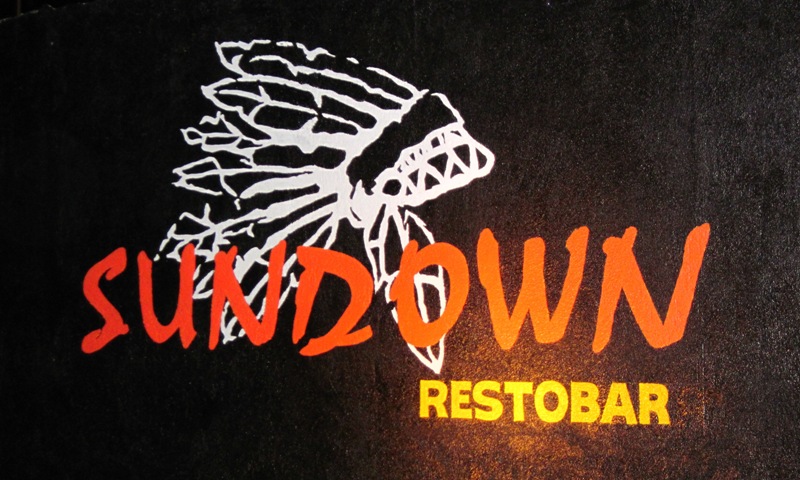 Sundown Restobar in Dumaguete
Rechel and I decided to hit Sundown Restobar first, a place not that new anymore, I guess open around April this year. I never visited there before as it is located at the probably busiest crossing in Dumaguete and somehow I am not a fan of drinking a beer in dust, noise and dirt with Diesel fume toppings. The decision to visit Sundown Restobar was done as I met a view days before a friend of mine who is a waitress there and next to being cute, she spoke some magic words:
Yes Rhoody, of course we have ice-cold SMB 25 Peso only.
Well, there are not much more arguments needed. From the Outside, Sundown Restobar reminds me a bit of Blue Monkey, just in small, Bamboo, grass, acoustic-live band. We went in and I got my first SMB, what can I say… perfect, ice-cold. The acoustic band just took a break, so it wasn't noisy. I don't like this small plastic chairs there as they are definitely not adult size.  After my second Beer order the big rain started and there was no way to go somewhere else. We were sitting under a big umbrella and stood dry while I slowly got in the mood to poor beer down, taking the amount of rain as an example of volume.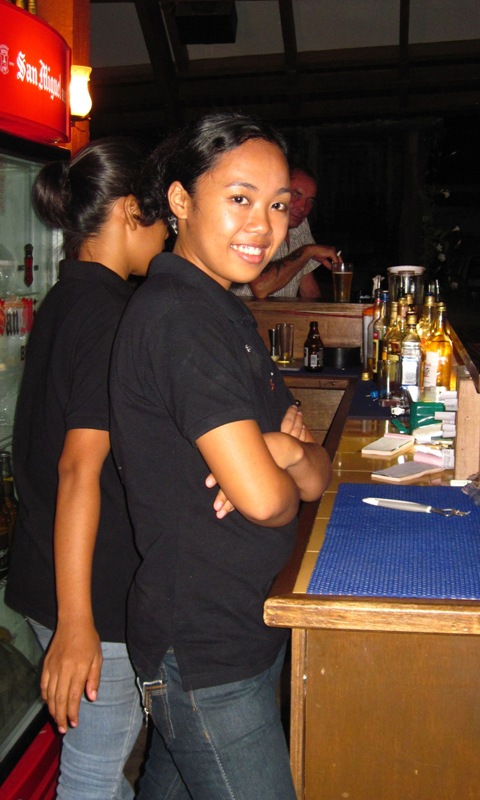 The band started to play their second set and it was surprisingly not that loud and I appreciated most of the songs the girl sung. With the guy I need to say, well, he always tried hard… and isn't it the effort which counts.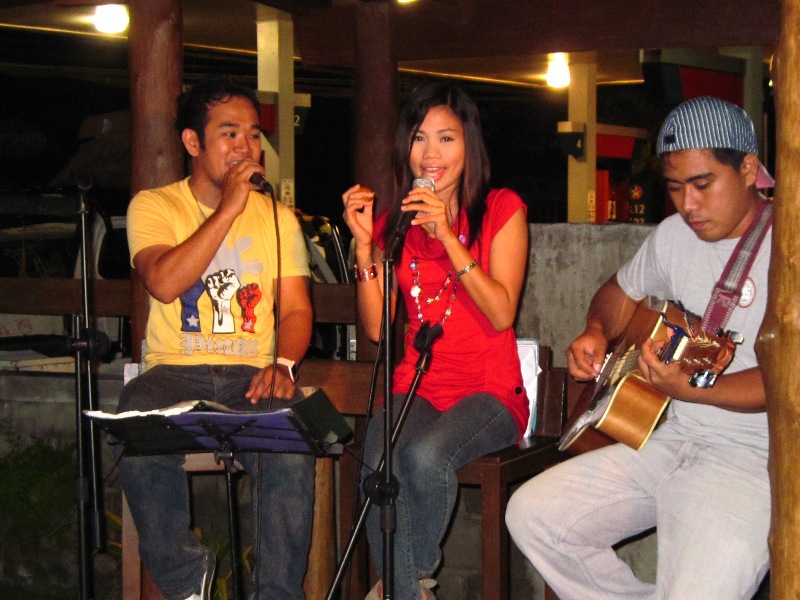 Anyway, a few more beers and of course mind-destroying Tanduay Ice for Rechel, we decided to have a snack which goes along with the alcohol. The menu offers all kind of finger food and local dishes to reasonable prices. We were close to midnight, but we had no problem ordering some spring-rolls and garlic mushrooms which came 20 minutes later. Nothing I would order sober, so I can't really judge, but having a few beers, it was a ok snack and for 70 or so peso, nothing to complain about.
Anyway, the rain stopped around 1am and my big sitting muscle kissed the tiny plastic chair at the Sundown Restobar good by to move to the next location, with Rechel the Tanduay Ice-Queen
But that in the next report. I will go to Sundown again to have some cold ones, maybe I need to bring my own chair…
cheers
Rhoody
PS: Due to public demand AND Rechels agreement on her own Facebook-page, I can post a before-after Tanduay Ice picture.
I have No Idea What she is doing, but it was something …. and it was NOT what some of you with a naughty mind may think !!!