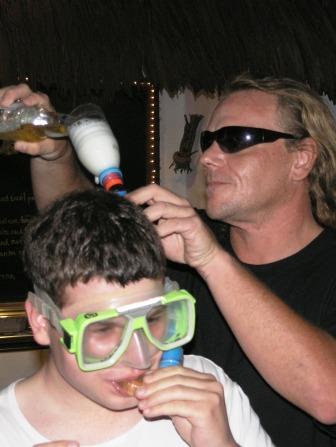 I was just attending a PADI Member update for 2008. It was a two hour Seminar in the Waterfront-Hotel in Mactan,  Cebu. It was held by Jimmy Christrup, the PADI representative for the Philippines. Jimmy is an old friend of mine from Puerto Galera when I was working for ASIA DIVERS, the number one diveshop in Puerto Galera 4 years ago. The last four years he made all his way up to PADI Course Director and now an employee the biggest diving association in the world.
Usually I fall asleep during these 2 hours, but trying to be respectful, I stood alive during the whole time. We got some numbers of the worldwide certifications and the status of PADI. PADI is the certifying agency for approximately 70% of all new certifications worldwide in over 180 countries. Overall there were 900.000 new certifications issued last year.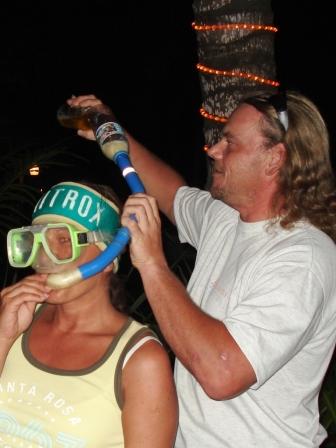 In 2007 in the Philippines were 18.500 divers certified.
11.700 at the entry level (Open Water Divers)
5.000 in continuing education level (Advanced Open Water Diver, Rescue Diver)
1.800 in Specialty Courses like NITROX, deep-diver or Under Water Naturalist.
The entry level numbers went down about 3.5% while the continuing education increased by 14.8%. The start 2008 is promising a good year.  In  the first 2 month of this years, as all 3 numbers increased significantly in that time. The entry level by almost 30% compared to 2007.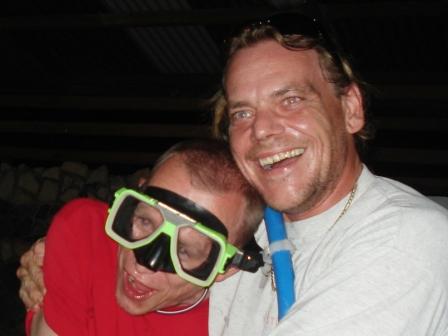 For all who are interested in diving but don't wanna read books and study in their holiday, PADI has different options for everybody. The latest launched option is the eLearning. You can finish all academics including the exams online. In your holiday you make a quick review and the rest is water work. That is a great option for business travelers with only a few days at one location. As many waiting areas in Airports offering free WIFI they can make all the theory while they are traveling. The water work can be done in minimum 2 days, but this would be a quite tough schedule. I recommend 2.5 or 3 days.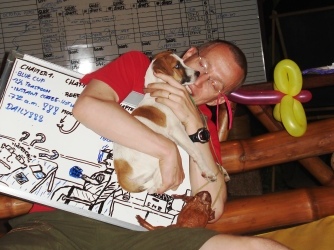 The pictures are showing the hard way to become a professional diver.
1.)The Open Water Entry, quite simple test with a beer or two through a snorkel.
2.)Nitrox course: also easy, you just need to look like a idiot
3.) and 4.) The Divemaster mix is a bit harder, you get some wired stuff through the snorkel, including Tabasco, Rum, Beer, and everything what comes into your instructors mind.
The reactions of the new diving PRO are different.  At that time my DM-candidate was still able to sit. I have pictures where he is sleeping on the ground a few minutes later with three dogs in his arms
There are some levels between. I will put some details on the side soon.
More information about diving on www.philippinen-tauchen.com