After plenty of off-topics I need to get back to diving. Last Thursday I met Egon the owner of Dumaguete Springs Resort at Casablanca, our both favourite Restaurants. He ask me if I have time to teach a Rescue course at his Resort. After some calls and changes in my planned schedule I decided to teach the course.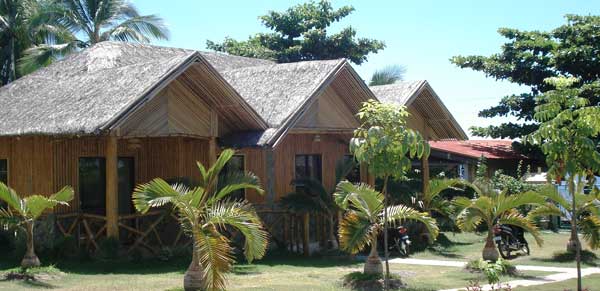 My Student Liz was arriving from Bacolodand we introduced each other. She came with her parents and we run through the rough schedule. It is a requirement to have an EFR course (Emergency First Response aka Medic first aid). While my colleagues headed towards Apo Island I was left alone with two mermaids to teach the Rescue and EFR. the only guy helping us was "Manni" the Manequin… but as you can see on the pictures he has some important body-parts missing that I was totally left alone with the two.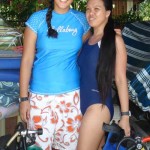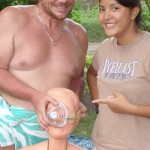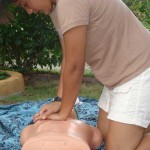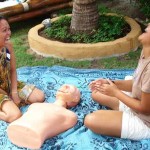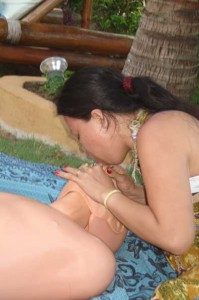 In my next post I will write something about the Rescue and EFR Course, and why I think Each diver should be at least a rescue diver.
cheers
Rhoody