If two of your three favorite bands are headlining a 3-day festival like it happened at Rock in Vienna 2016, there is no other reason needed to fly around the half world to see them.  The three days had a cool line-up which fitted me perfect. Headliners of Rock in Vienna 2016 were Rammstein, Iggy Pop and Iron Maiden.  As I could not care less about Iggy Pop and actually all the other Bands on the second day, I had a great day of sightseeing.
I arrived early Thursday morning after a long travel day from Dumaguete, to Manila to Taipei reaching Vienna at 7am. The train from the airport to the "Wien Hauptbahnhof" took about 20 minutes. My Hotel was another 5 minutes in walking-distance. I actually requested an early check-in,  but never got any reply, and of course I could not check in before 3 pm. Well, never mind, it is Vienna and even I was tired, there is enough to see. I also did some shopping and finally checked in. After a 2 hours nap, I went for food… real food. Everybody who does not life in the Philippines has no idea how mediocre (to avoid the term "really bad") the munch there is. I got tons of cheese, sausages, real bread, and feasted the rest of the day.
Rock in Vienna 2016 – 1st day
After doing some tourist stuff in the morning I had a shower and around 2 pm headed towards the Festival venue on the Donauinsel. The S-Bahn basically stops right across the venue. From there you walk over a bridge across the river and to the entrance area of Rock in Vienna. Now I need to be honest, the organization of the entry was a disaster. I certainly can judge, as I was working 13 years in exact this business and was involved in the organization of bigger events than Rock in Vienna 2016. Waiting time for me with my festival ticket was over an hour. Two hours and more for the guys and girls with a day-ticket just to see Rammstein was the norm. I think I counted 8 or 10 lines only for something like 45.000 paying people. Now even one calculates 5 seconds per visitor to get through the body-check, and get your wristband, that would be over 6 hours to get all people in, and you can trust me, it takes more than 5 seconds per person. No rocket-science there, just third-grader math.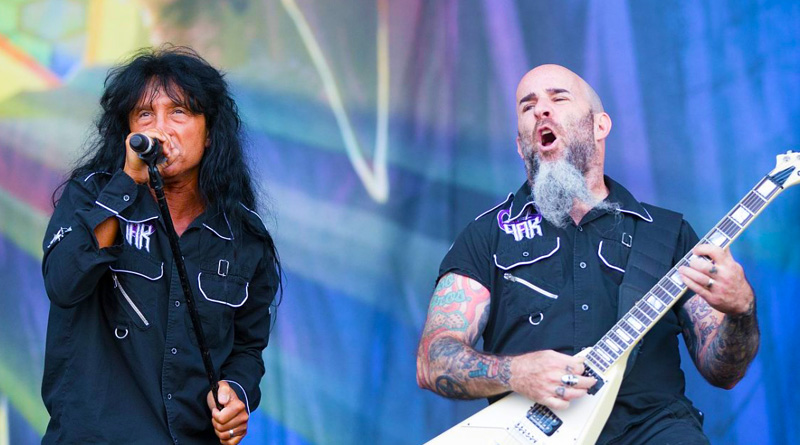 Anyway, I made it there in time just when Anthrax entered the stage. Anthrax was the first band I wanted to see. They seemed to have a lot of fun on stage and vocalist Charlie Benante was smiling and jumping around the big stage like "Rumpelstielzchen' and Scott Ian did his part on the guitar. They played a lot of classics and kicked ass. Great to see a band actually having fun in the afternoon, and not just playing a gig for the money.
Babymetal – My biggest surprise at Rock in Vienna 2016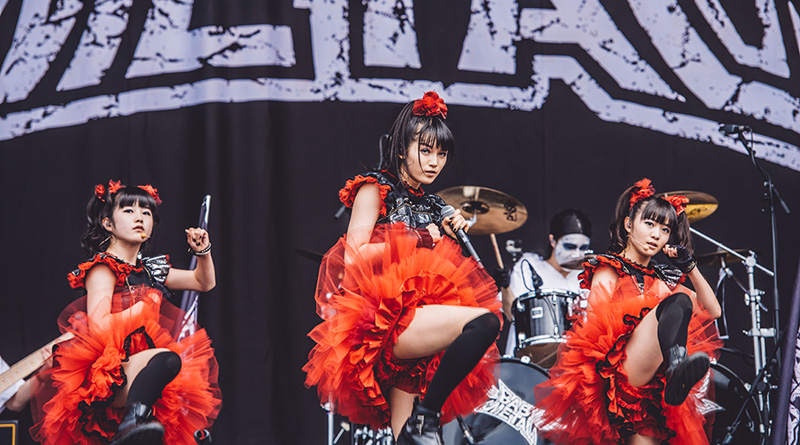 I was looking forward to this band, as I really had no idea what to think about them. Some kind of melodic speed metal with 3 cute Japanese teenage girls in funny manga-like costumes and strange movements singing in high pitched Japanese. Now, for me the band was the technical best band of the whole festival. They played extreme precise even the fastest licks. This with 3 cute Asians, that only can result in a winning situation. Talking to others, most of them were positive surprised too. Yes it is a bit Pokémon-metal, a bit strange, very different, but it is definitely fun. I am officially a Baby Metal Fan.
Slayer – complete disappointment
Slayer was boring noise. Yes, Slayer is supposed to be noise, but other than Anthrax they looked on stage that it was a boring money-gig. Other than the band of Baby Metal, Slayer did not play very precise. Kerry King's stage action was not existing, and Tom Arraya rally looked pretty annoyed, about whatsoever. The cheering of the audience was really limited and some tiny mosh-pits took much longer to form than they lasted. Slayer was a disappointment. I believe it would be better to have Anthrax at this spot in the playlist. They had more fun and so did the audience.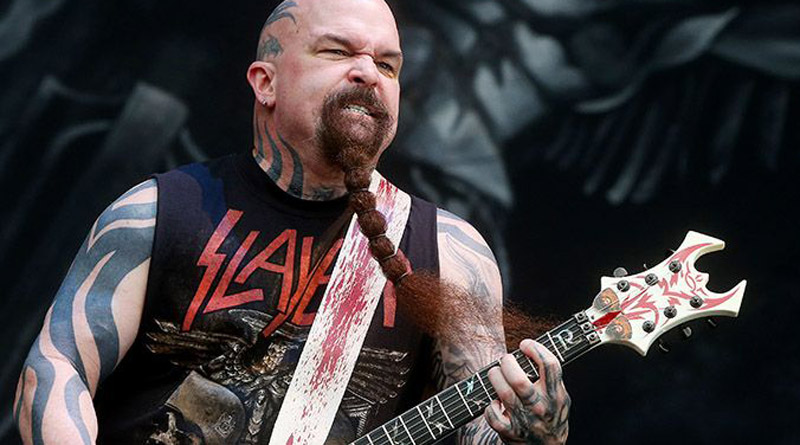 Apocalyptica – hmm
Now let's be honest, Apocalyptica was fun years ago when they came up with the Metallica covers on their cellos. That a huge part of that success are the rather brilliant compositions of the four horsemen and the unusual instruments should be clear. Take the songs and one musician away, add a drummer and a really bad singer and it becomes boring after a short while. The singer was really very bad. He is like the friend who does not play an instrument, so let's make him a singer of the school band. For being the co-headliner of Rock in Vienna playing in front of 45.000 people, it is just not good enough. The only time the audience had some real excitement was during "Master of Puppets". Apocalyptica is interesting for 20 minutes, acceptable for 30 minutes, a 60-minutes show is borderline annoying.
Rammstein at Rock in Vienna 2016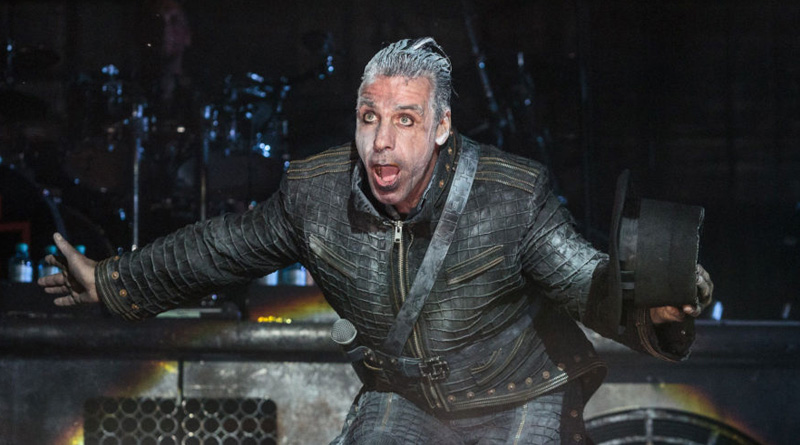 You want a headliner show for a festival, Rammstein should be one of your first options. Since the band played in small clubs, their show was nothing short of spectacular. I am not sure if there were any limitations given to the local promote, but the volume could have been a few notches higher. Other than that everybody on the Donauinsel got what they came for. Till Lindeman appeared to be in better vocal-shape than in the last years and his rolling rrrrr with his well know movements paired with the perfect stumping of the band couldn't get any better. I think I saw more pyros in past shows, but maybe I am wrong. Don't misunderstand me, there was more fire and explosions in the one show than normal bands use during their whole career. So at the end of the day, this is what I came for. It was Rammstein at its best with some interesting and some disappointing supporting acts. All together a great start to Rock in Vienna 2016.