It was time to pack my Missus after a year of hard work and go somewhere for a few days simply to get out to a place where things are actually working, where there is no "Sorry, maybe next week" and without stupid excuses day-in and day-out. Well, there are not many places in the world, where things run as smooth and flawless as in Singapore.
We had only 3 days in Singapore to explore some of the countless tourist attractions. However, it was not our first visit and therefore we knew already how to get around.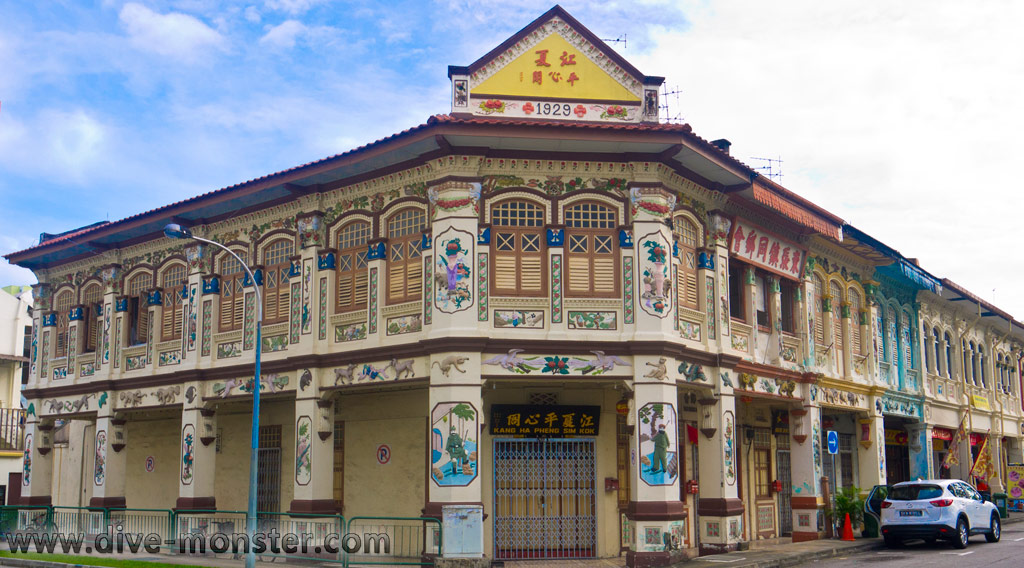 We choose the same Hotel in Singapore as the last time. It is located in Geylang and only a short walk to the MRT Station Kallang, from where it is really easy to get anywhere. As we arrived late in the evening, we just went to a street-kitchen in the neighborhood of the Hotel and had some delicious Shrimps, sweet-skin roasted duck and a soup, where I don't remember the name, but it was so delicious that we ordered it the next day again.
After the dinner and a beer, we headed back to our room for a few hours of sleep. Our next days were packed with sightseeing. The plan was to get to places we have not been before, or re-visit them if we were there too short for the first time. However, our three day itinerary for Singapore should fir to most people, even they visit this amazing place for a first time.
3 Day Itinerary for Singapore
After breakfast at a food stall we drove with the MRT to Marina Bay where we planned to visit the Gardens by the Bay. While the weather forecast was clouds and rain, we were lucky and had a great day without any rain. It was mainly cloudy, which actually was nice, as it would not get that hot.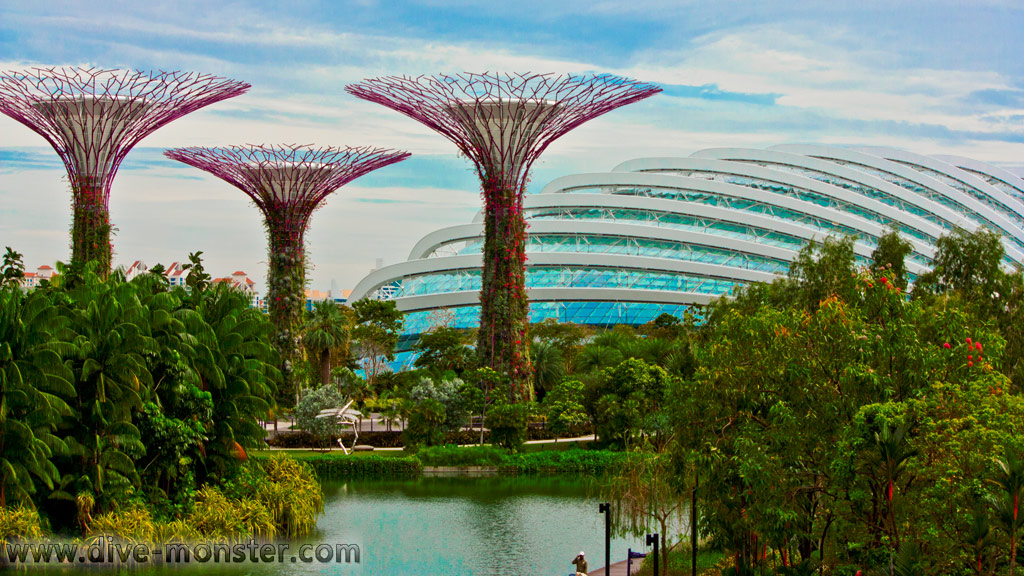 Day 1: Gardens by the Bay & Marina Bay
There is no entrance fee for the Gardens by the Bay. However, the Flower Dome and the Cloud Forrest are not free of charge. Especially the Flower Dome is definitely a "Must Do", no matter if one is into this botanical stuff or not (that would be me). Flowers are red, white, yellow, purple and any shade in between. Yeah, not to forget, most have green leaves, that's about how far my enthusiasm and knowledge goes.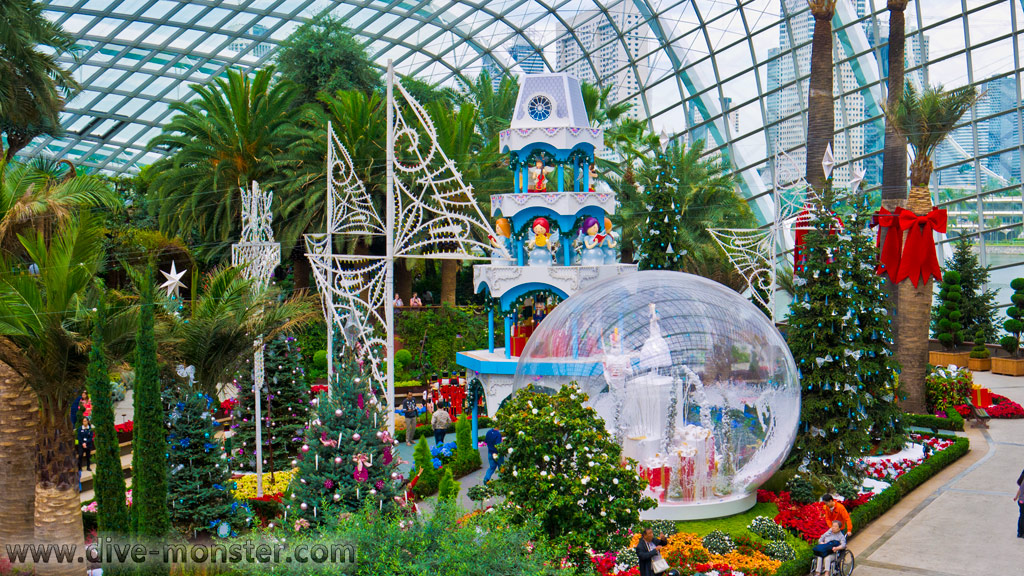 Well, the Gardens by the Bay and the Flower Dome have all of the above and are simply amazing, even for me. Not to forget, that the Flower Dome has a climate like on 2000-3000 meter with around 23 degree, so perfect for me not to transform into a sweat-fountain. We spend more than 3 hours just in the Flower Dome before heading over to the second "glass-house", the Cloud Forrest.
The Cloud Forrest is home to the world's highest indoor waterfall. Don't worry, there is an elevator to go to the top of it, before you spiral downwards around the artificial mountain. In the basement of the building are some "safe the world" exhibitions and a movie presentation what happens when the temperature rises. Well, as tree-hugging is not my thing, we left the Cloud Forrest after 1.5 hours and had some lunch in a small restaurant.
We spend the next hour just walking through the beautiful Garden, before heading over to Marina Bay with its modern architecture. While all seems to be metal and glass, the bay has still that kind of relaxed and hang-out feeling where it is just nice to walk around.
Gordon Ramsay's Bread Street Kitchen in Singapore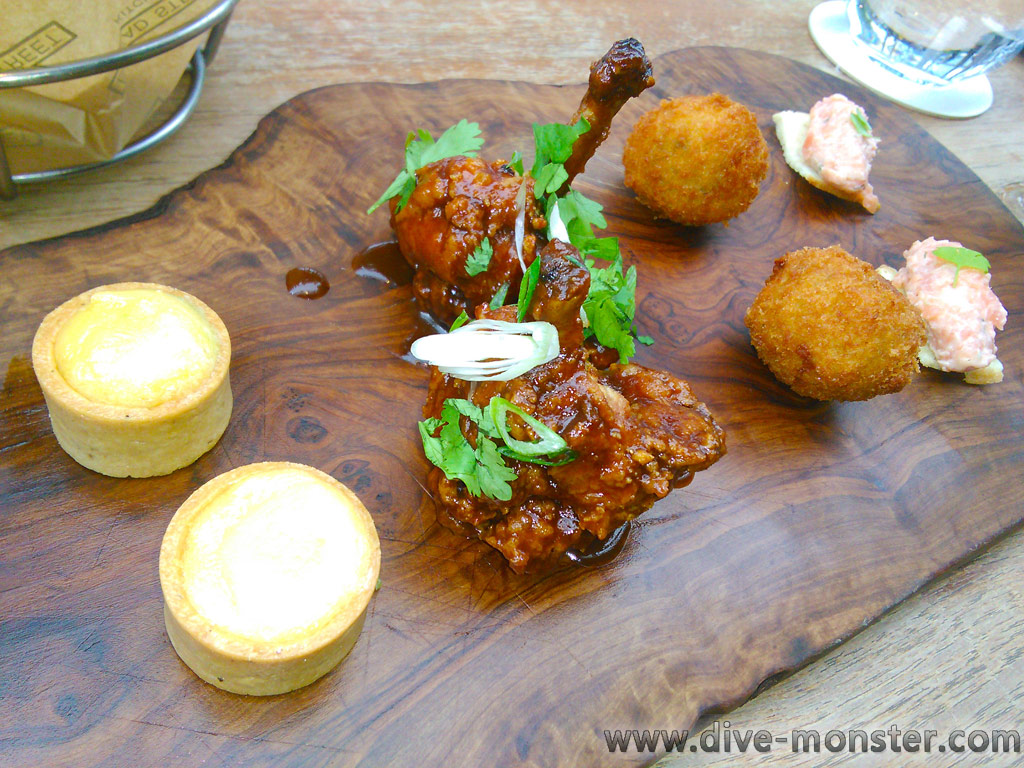 Being a big fan of celebrity chef Gordon Ramsay, we had, of course, to drop by his Bread Street Kitchen in Singapore. On can discuss if there is value for the price, however, there are occasions where on just does things which appear to be not that reasonable, like drinking a Erdinger Weissbier for 19 Singapore Dollars (plus Tax, plus service charge). We also ordered some Canape Taster platter, which was really delicious.
As it was close to sunset, we walked around Marina Bay direction Merlion to take some selfies, which turned out all blur. Let's call it karma, so the picture here is the statue without our noses. It would be hard to see the nose of my missus anyway, due to basically none-existence.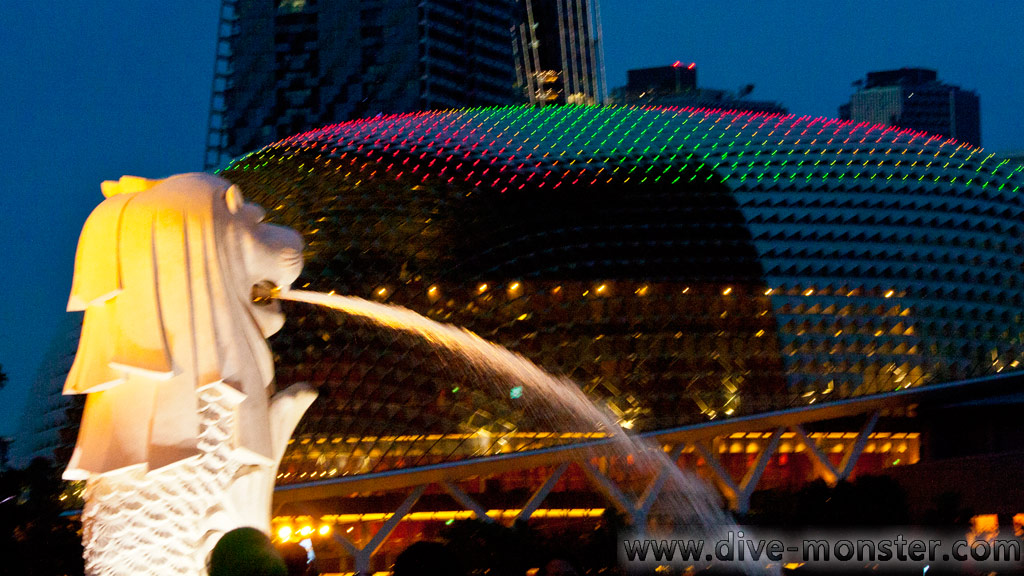 It was 8pm when a 15 minute show with laser and illumination started in the bay. When you are at the mall on the other side, you can watch a nice little story projected on artificial clouds. We did this last time. This year we sat down on some steps and watched the whole scenery, which was not less impressive.
Around 9pm we were also a kind of tiered from a whole day walking around, so we decided to head back to the Geylang, get some food there, have a cold drink or two and rest for the second day of our 3 days in Singapore.