Our boy who is at the moment working in a resort in Siquijor as a Chef came for a surprise visit the other day. This are the pleasant surprises which make the whole house including our old lazy dog smile. As we didn't have much bonding time during the day, we decided to go for a family dinner and let him choose. As he decided to have Korean food, we headed around 6pm to Soban Korean restaurant in Dumaguete.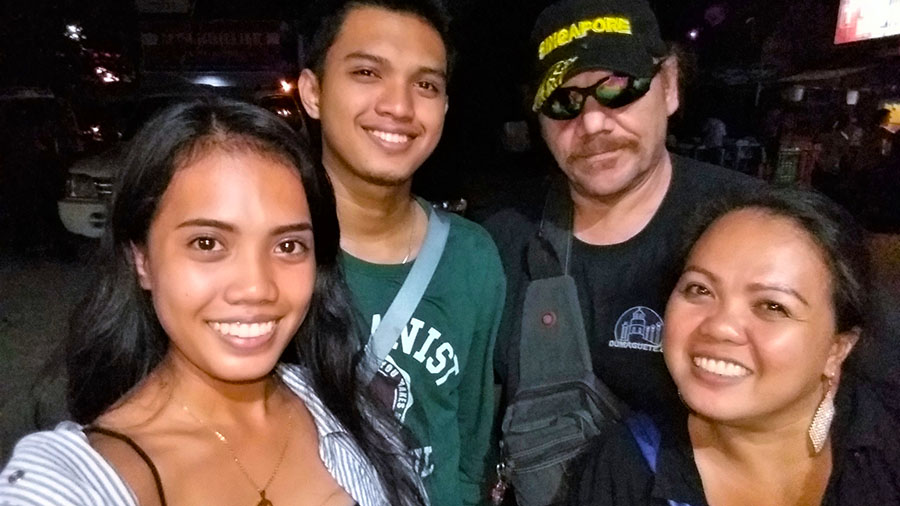 Selfie time!!! 📷
Getting to Soban Restaurant in Dumaguete City
Soban is located across the Negros Oriental Provincial Hospital. That's what you tell your trike driver. If he is not hungry, or too lazy or suddenly has somewhere else to go, it should not cost you more than 20 pesos from any location in Dumaguete… unless you are a foreigner of course.
Well, I was downtown and it was the typical traffic chaos our administration of the city emphasizes with their ridiculous one-way regulations, which forces the same (or increasing) numbers of vehicles to drive a much longer distance to get to the same spot. While a 3rd grader could do the math that this can't work out, it does not matter for the people in charge of the traffic management in Dumaguete. It appears that some people in charge missed out on the basic math lessons in school.
However, I decided to walk and it took me from the boulevard about 25 minutes to meet my three monsters at Soban.
Food at Soban Restaurant
They were already studying the menu. As my 2 "little" ones never were there, we simply ordered some 4 different dishes (you can see in the video) to get an overview of a variety of different stuff.
Watch our Food Trip in Soban here:
After the order, you get some complimentary starters which can be refilled upon request as well as some Korean Tea and a Korean Pancake. I am not gonna bore you with the different orders and how it tasted. I am not a Korean Food expert; therefore, I only can say that I usually enjoy going there once in a while. My three sweethearts also had a great time and we were laughing and enjoying the hours together.
The only time I was disappointed there was when trying their Shabu-Shabu a Hot-Pot dish which was really good at other Korean Restaurants I have been (not in Dumaguete, of course) At Soban it turned out rather disappointing with some local and canned stuff. However, all the other dishes I ate there over the years were quite tasty.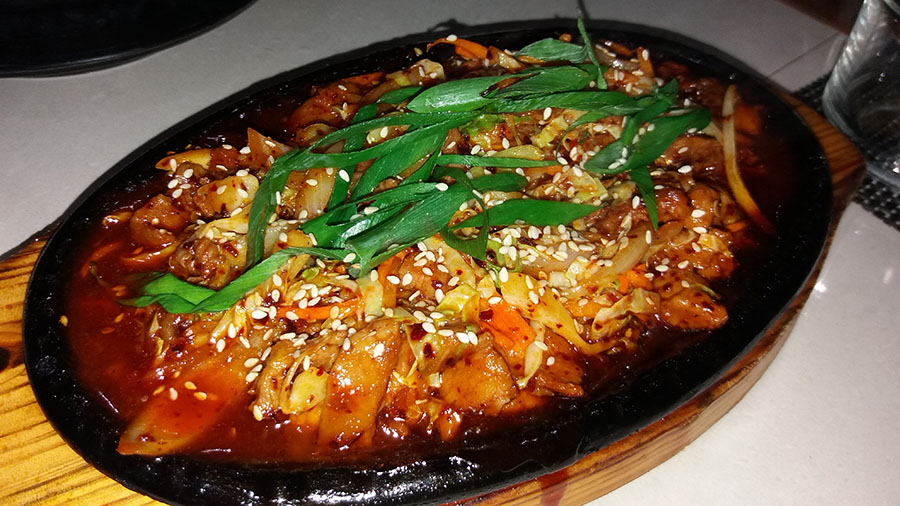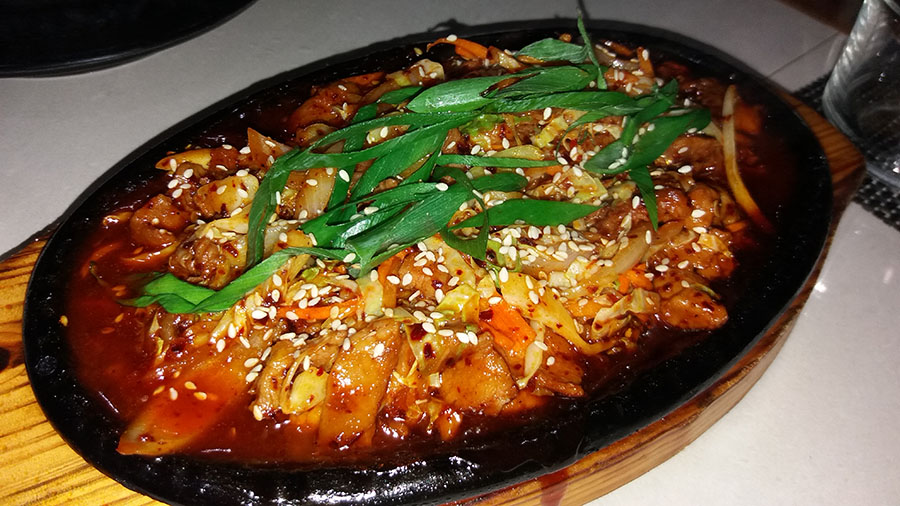 For me, Soban is a Korean Restaurant where you can go in Dumaguete when you get tired of the always and everywhere present Chicken with rice and soy sauce and breaded pork in all 468.63 variations.