Just went on a quick trip to KL in Malaysia. My purpose was actually to find some electronic stuff for my camera which is either not available in the Philippines or simply incredibly expensive. It is actually cheaper to fly out, buy the stuff and come back than buying it in the Philippines. I only had 2 days to find and get my stuff. Additional I wanted to see some places.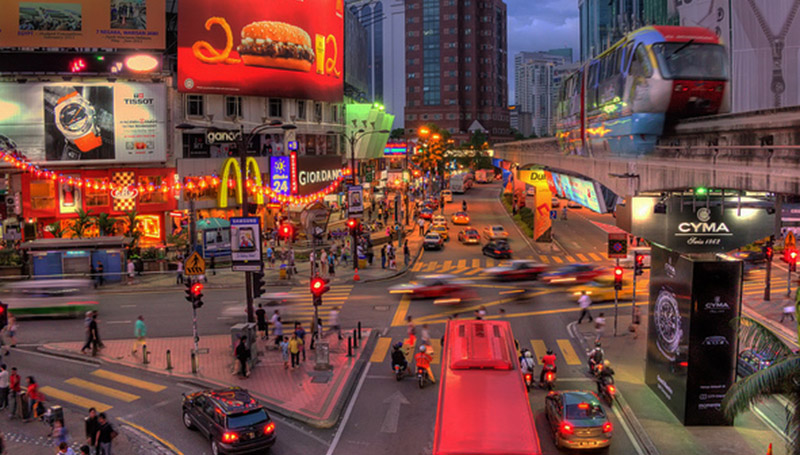 I booked a Hotel in a great location at Bukit Bintang which is somehow the central shopping district. After arriving at KLIA2 I took the KL Ekspres to KL Central and the monorail to the Bukit Bintang station. From here it is only a 3-minute walk to Hotel Ambassador, where I checked in late afternoon. After refreshing, I went out to have dinner. I love KL with the mixture of different cultures which reflects in the daily living and especially in the food culture
Jalan Alor – Just another Food Heaven in KL
So, my hunger leads me to Jalan Alor where hundreds of food outlets from all over Asia line up left and right of the road. That's where Google Maps came in. Even it was a kind of close I took directions from the maps and walked the wider streets, which doubled the distance. It was still a kind of short walk and I feasted on some of the famous KL pepper crabs followed by some Thai Food and ice cream.
All went down with a bottle or 3 of Tiger beer. Now as it was only around 9 pm I decided to get to the Petronas Twin Towers. Again, I checked G-Maps and decided no Taxi needed, I can walk the few kilometers.
KLCC Park at Night – a Must-Do
I really enjoy the walking through the modern architectures and the Twin Towers are some of my all-time favorite buildings anyway. Going underground and on a kind of elevated walk I ended up at KLCC Park just before 10 pm. Just sitting there in the nightly "shadows" of the huge Petronas towers, watching so colorful fountains in the Parks little pond feels good and relaxing.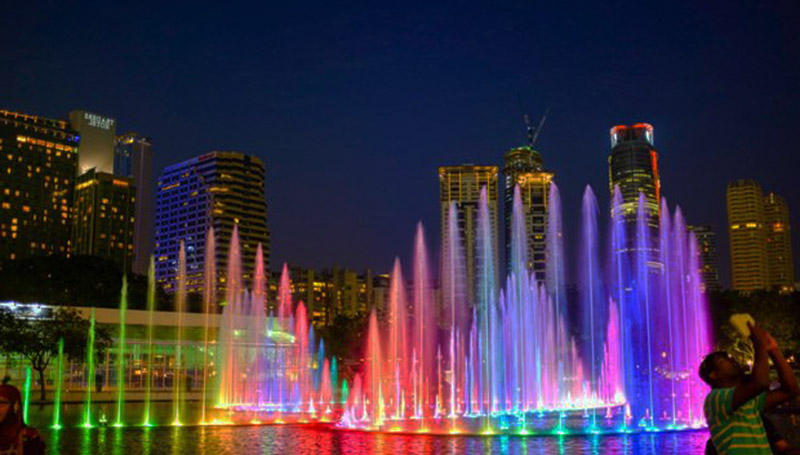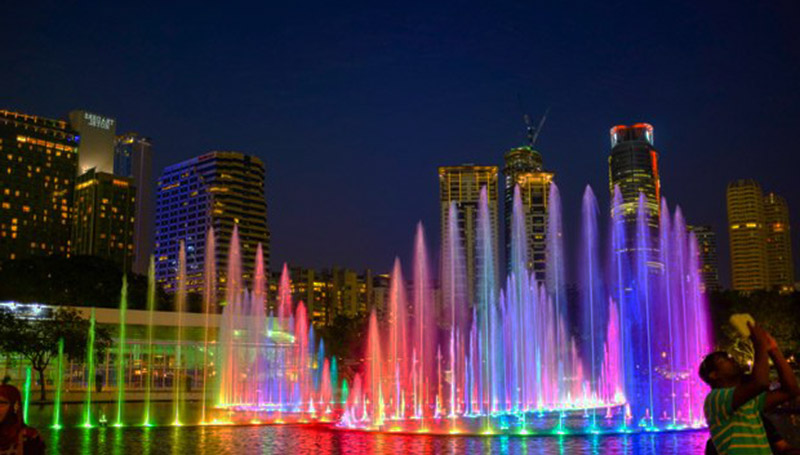 I was a bit late, cause just after 10 pm the fountains and lights were switched off. So, I continued walking to the base ow the 2 towers and enjoyed the moment there.
At 10:30 pm it was time for another drink and I remembered a little bar I had a drink 3 years back, where a decent live-band was playing. Again, Google maps made me decide that this is within walking distance. What I realized a bit late, I started the wrong direction and headed the opposite way. Finally, 45 minutes later I arrived at the bar where the party was in a good swing already. 2 beers later I got quite tired from traveling and walking around, but again. Google Maps told me that the hotel is somehow not that far, so off I went walking. After a quick stop at 7-Eleven to get some water and another 2 cans of beer, I made it to the hotel with steaming feet.
Blisters Alert – These Shoes are not made for Walking
After having a shower, I finally laid down and figured out that I was walking around 10 kilometers just this evening.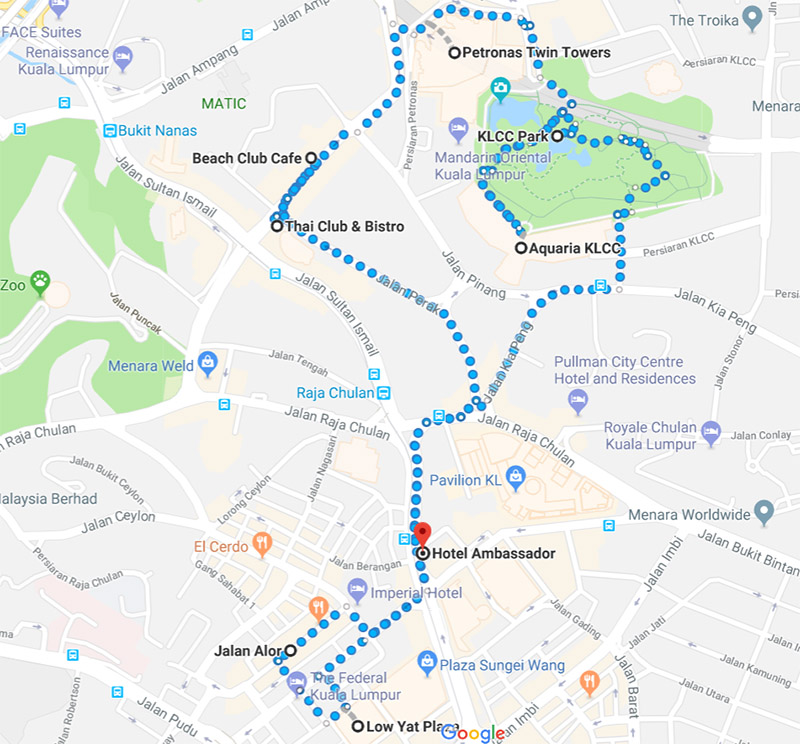 My shoes never left my house at home in Dumaguete and were certainly not "walked-in"proper and ready to be worn such a distance. Well, I already could feel the blisters in the making. And that was just during the first few hours of my trip. The big "running around" would start the next day.