On my journey to become a more stable character, a vegan and an outstanding positive asset to mankind on our wonderful planet, we are allowed to stay for a short while, many people are so kind to support me. All afront the Monster-Mother and Dive Monster Junior. The first gave Junior and me the permit to join a group of divers to venture out for another trip to Apo Island with Mike' s Beah Resort.
Another Trip to Apo Island
Our bags were packed and we were ready to go at just past 6.30 in the morning. All packed on the bike we drove to the municipality of Dauin, just 15 kilometers south of Dumaguete. I had to fix my Halcyon BCD, as my wing had some bruises. After a successful operation and appropriate recovery time, the Halcyon was ready to get wet again. So were Dive Monster Junior and myself. We both are incredibly thankful that Jonathan and Corri give us a chance, whenever it is possible, to join their great crew.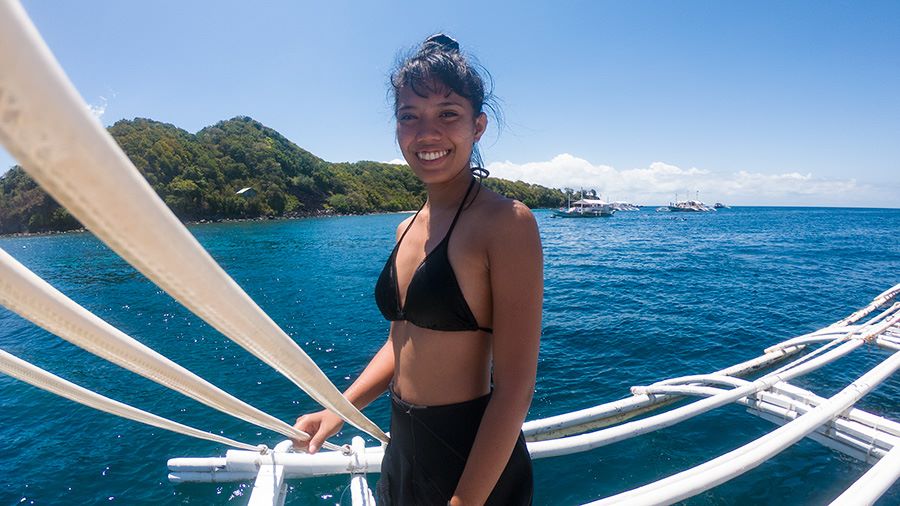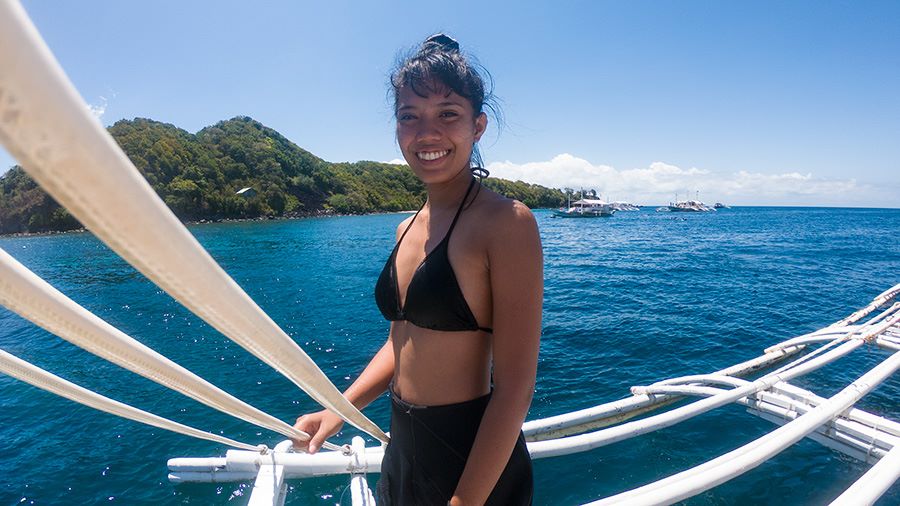 Apo Island is a 45 minutes boat-ride. The divers we joined were all ready to go, and we actually left Negros a few minutes before the scheduled time. We joined Captain Victor and his Crew, which took awesome care of us.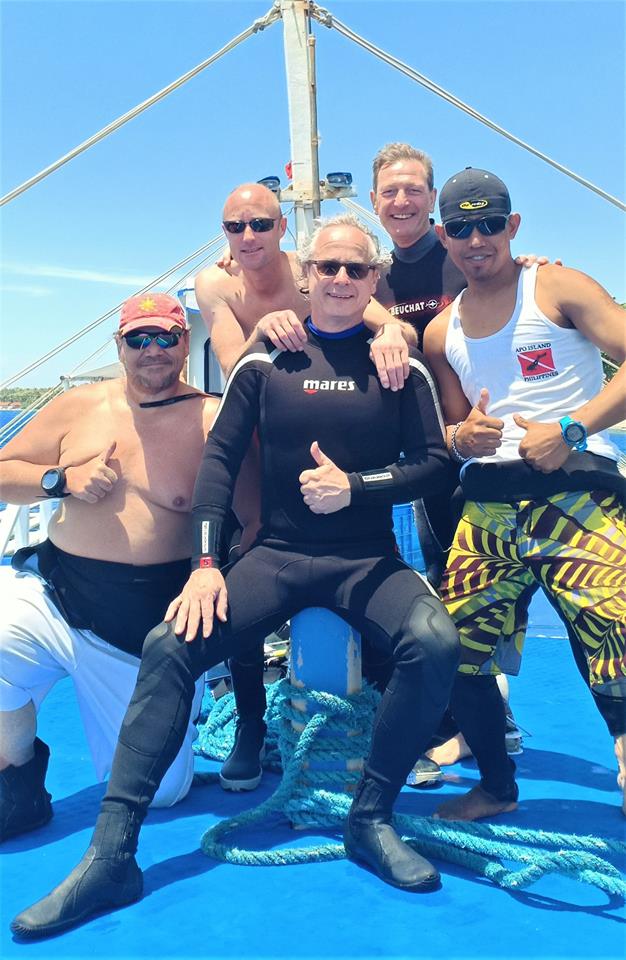 "Us" means a whole bunch of divers from Canada, Denmark, Belgium and of course Marlon and Romel, the two guides of Mike's. The trip to Apo usually includes 2 dives in the morning, some lunch and an afternoon dive, before heading back to Negros Oriental. The first dive was at Chapel Point, an easy wall dive, which ends in some outstanding shallow coral garden. The visibility was not outstanding, but Dive-Monster Junior and I had a great time anyway. It was the first time that we dove with Romel. Therefore, we tried hard to behave and leave a half-way good impression, so he thinks we actually know what we do. That worked really fine and we could do the second dive at Coconut Point.
That is a drift-dive where one can find not only some cool stuff but also some down-currents. Actually, a perfect time for Dive Monster Junior to experience that. At the end, one needs to make the turn, to end the dive at Largahan, a sandy area with big coral patches.
When a Dive Monster gets hungry during the dive
With the early start, and no breakfast I could feel my stomach in the middle of the dive. However, on my way of becoming vegan, I just can't grasp a fish and eat it as an Apo-Island-Sashimi. That is when you simply take nature as an example. On our way towards the end of the dive, we spotted a turtle, which obviously needed also a snack in between, before going for the good stuff at lunchtime.
Snack time at Apo Island
Following the turtles' example, our Guide harvested some Green Caviar, also known as Sea Grapes, belonging to the (not smokable) seaweed family. While Dive-Monster Junior is not on my level of veganism yet, she still gave it a try. However, she decided that sharing is caring and so I ended up having that yummy snack just in the middle of the dive. I could add some Balsamic, but being thankful to the fruits of mother nature, I was thankful with what I got. That gave me not only perfect fuel to continue the dive, it made me feel so close to be one with nature, in mind, spirit and of course physically. Just check out the video, or even better… try yourself
Love, Peace and Seaweed
Rhoody