Happy new year to all my valuable readers and visitors. I was a kind of packed with work and didn't have any time to write some dive-monster articles here. Well, I am still overloaded with work but I actually miss writing for my private blog, so I need to find the time to release some steam here from time to time.
I just arrived in Dumaguete from my annual traditional trip visiting my friends Kim and Tom in Angeles City.. and what a trip it was… great friends, intense bar-hopping, delicious food and 2 boys on their cherry-trip to Angeles.
Anyway, the time was flying and the 11 days at Kim's and Tom's house were flying by. Next to the usual things I had a great dining experience in Yats Restaurant and Wine Club. General Manager and Chef Philip Golding is of course a friend of Kim and Tom and welcomed us in his stylish restaurant located at the Pampanga Clark Freeport Zone near Angeles City (045) 599-5600. www.yatsrestaurant.com
The Wine Cellar of Yats Restaurant and Wine Club is the second most exclusive one worldwide and our visit started with a guided Tour through the wine cellar. The tour was with Pedro the Restaurant Manger of Yats Restaurant and Wine Club.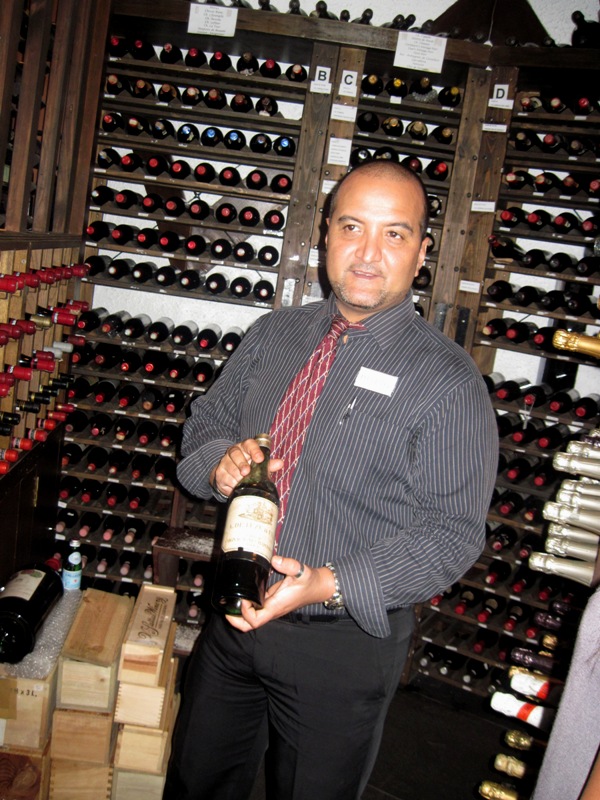 Well, I am not a wine drinker but what they said sounded even for me very impressive. The wine cellar of Yats wine club includes wines from all over the world and ages  even 100 year old Wines from an sunken Spanish Galleon.
The Yats Restaurant and Wine Club is a fine dining place with great ambiance. We went there for a BYOB (Bring Your Own Bottle) Set-Menu for 850 Peso. (plus 10% service charge) The valuable reader might consider that quite pricy for the PI but I can promise you won't be disappointed about a visit there.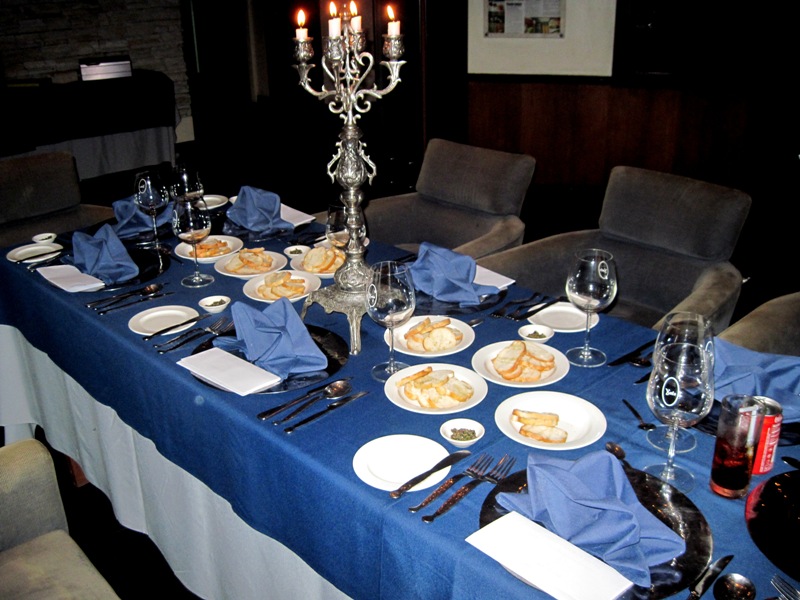 Yats Wine Club and Restaurant is fine dining in an upscale environment. Our 850 Peso menu had the following courses:
Mixed Home baked breads with tapenade
Salmon Carpaccio with potato & crab salad
Cream of cauliflower & truffle soup with green beans
Tequila & lime Sorbet with tarragon
Beef Wellington with port sauce
Banana crème Brulee
While all was delicious and top notch food there was definitely one highlight I will not forget that fast.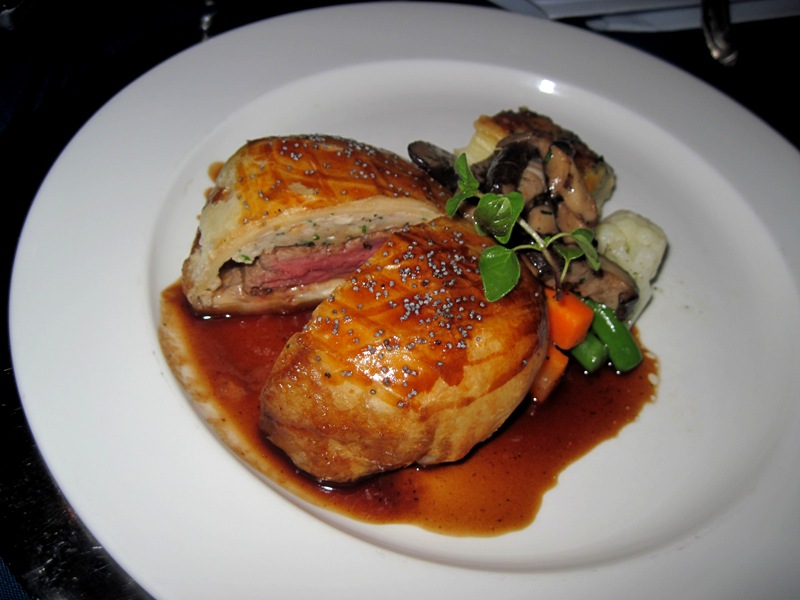 I was happy to have the Beef Wellington as I only knew it from Gordon Ramsay's Hell's Kitchen but never saw it on any menu. It was probably the most delicious Beef dish I ever had.
All in all a unforgettable dining experience at Yats Restaurant and Wine Club