We know Well Beach Resort something like 15 years. It is a boutique resort in Zamboanguita run by Marevic and Guido Wellig. Even we didn´t have much contact over the last view years, we always had great memories. A few weeks back Dive Monster Jr. and Sr. were out on a exploration drive and dropped by Well Beach to say "Hello". Guido, a Swiss gentleman, was there and we had good talk. Of course, we asked how things are going, as the situation for resorts and business-owners here is very tricky during these times. That was, how we discovered, that they do some diving once in a while.
Dive Monster Jr has never been diving in Zamboanguita, so we didn´t even have a second thought and promised to be back as soon as our busy schedule allows us. While it took two weeks, that we were able to make the time, the waiting was all worth it. The great thing was, that also Mama Monster was able to join us.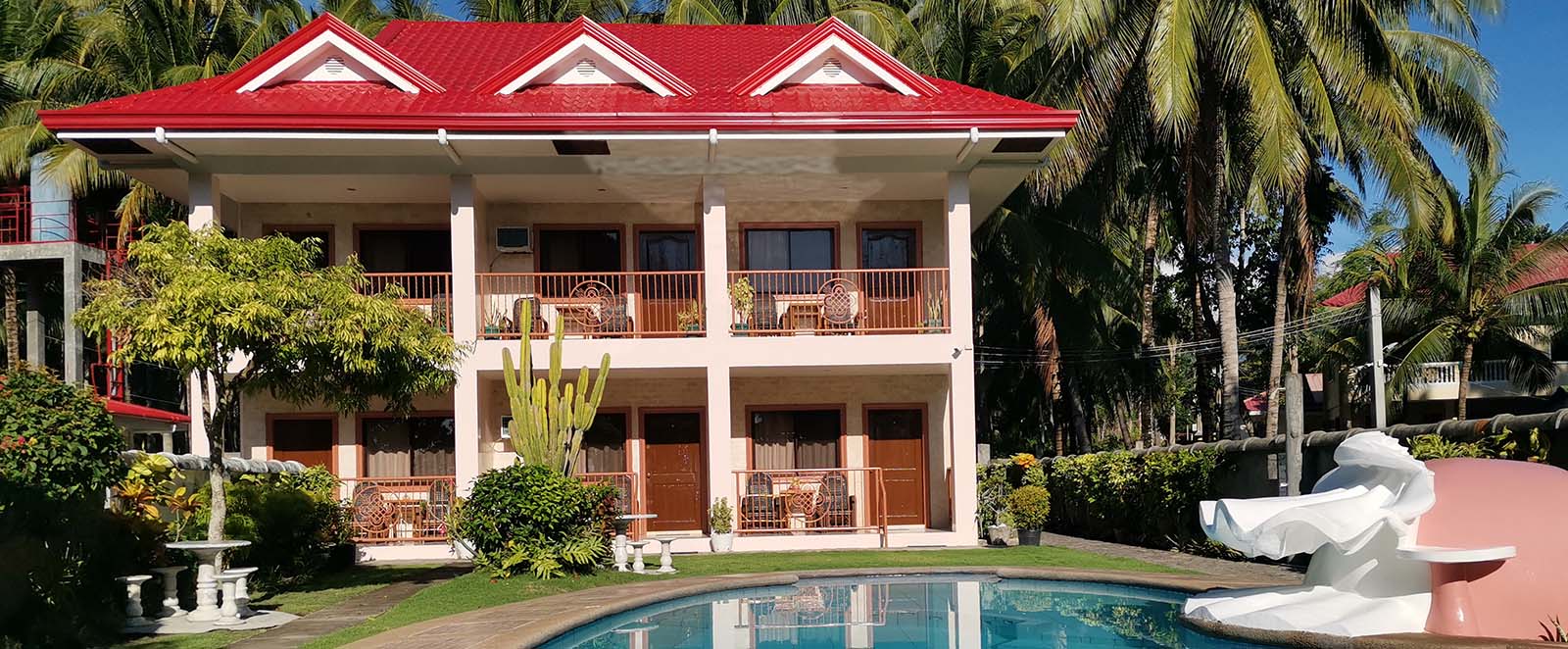 Well Beach Dive Resort in Zamboanguita
We organized our driver to pick us up at 7 am. He was already outside our gate at 6:30 am. We love that! Being on time or even early is a thing, which is normally not existing in Filipino DNA. However, Franco is always early! Add to that, he is a very good driver and his van is very well maintained. We use another driver when going to some Dive sites in Dauin. He is driving a Multicab which is fine for Dauin, but with uncertain weather conditions, I simply wanted Franco and his van.
We arrived already at 7:30 at Well Beach. Even it was the day after their Christmas Party, all were well rested at the resort. As one could imagine from a Swiss-run resort, everything is organized, and perfectly in place. Even the Dive Shop came later as an add on to the resort, it does not need to hide from any "bigger" and better-known place.
Quite the opposite! I have seen Dive Shops in Dauin, which are better known (and many times featured somewhere) which are a complete mess. Stuff at the Well Beach Dive Shop are compactly organized, very clean and everything runs like a well oiled machine. Even there is little diving and basically no tourism at present, the staff was not rusty and despite our early arrival, Dive Monster Sr. had his fresh brewed coffee ready. After paperwork, we got on Sea Moth 3, the smaller boat of Well Beach. However, as we were only 3 divers plus Marevic and Guido themselves, we had plenty of space.
Diving Basak in Zamboanguita
The conditions were just perfect. The sun was out and the ocean flat like a mirror. Basak is a dive-site a few minutes to the south. One part, which we dove on the first dive is a nice reef with tons of fish-fish but also some awesome critters. It can´t be a bad dive, when you run into two blue ribbon eels right at the beginning of the dive. Add a lot of different small crabs and some nudibranchs into the fish-soup and each scuba-divers heart is filled with joyfulness. While the visibility was average, the dive was just great. The current was just strong enough to bring us south along the reef with being able to stop and make some pictures and videos whenever we wanted.
Back on the boat after something like 70 minutes we were provided with coffee, cookies and some fresh mango, while the crew changed the tanks. Guido and Dive Monster Sr. talked some bubbles in their weird language, while the girls socialized and talked important stuff like nail-polish and handbags.
After an hour surface interval, it was time to gear up for the second dive. We went to Basak North. This a muck diving site with a lot of sand and sea grass. While it is certainly not everybody´s thing, we love that kind of diving, as there is always some cool stuff around. Even Mama Monster, who is usually the Fishfish & Corals kind of diver had a great time looking and finding that tiny stuff. Dive Monster Jr was busy taking pictures and videos and Dive Monster Sr. was just floating around, taking a lot of underwater space.
Back at the Resort we rinsed out gear. There are four basins to clean your stuff after the dive and some locker to hang them. Once again., stuff is just very good organized.
Video of Diving in Zamboanguita with Well Beach Dive Resort
Fantastic Food at Well Beach Resort
Between rinsing boots, wet suits, regulator and cameras, we ordered food. The Menu is quite extensive. We were surprised, that all dishes were available. Many places have a limited menu at present times. We ordered a Tom Yum Soup and a Goulash soup to start, mains were Schnitzel, Geschnetzeltes and Thai Curry. While all was really delicious, the Thai-style dishes are mouthwatering. Everything went very good down the throat with the assistance of some shakes and a cold beer or three.
The day went by way too fast. Mid afternoon, we needed to head back home to face the real world again. Of course, not without making plans to return as soon as possible, to squeeze in a day trip to Apo Island with Well Beach Resort next week or so.
Cheers,
Rhoody