Happy Birthday Daisy, and all the best
For those who are not that familiar with me and don't know us, Daisy is our little Monster turning ten today. She is Rechels daughter and "joined our small family some years ago. Ever since, she just brings a lot of joy to simply everybody who meets her. Now with ten years a little teenager, I am well aware that she will become a pain in the back in a few years. The cool thing is, she is pretty smart, learns quick (specially the bad examples i give her) and even better, while I will take her out to the discos, Rechel will try to avoid that with all her strength … hehehe.
Anyway, the first picture is from the day when Daisy arrived in Dumaguete, no teeth, first flight and no idea what to expect after 5 years in the slums of Manila.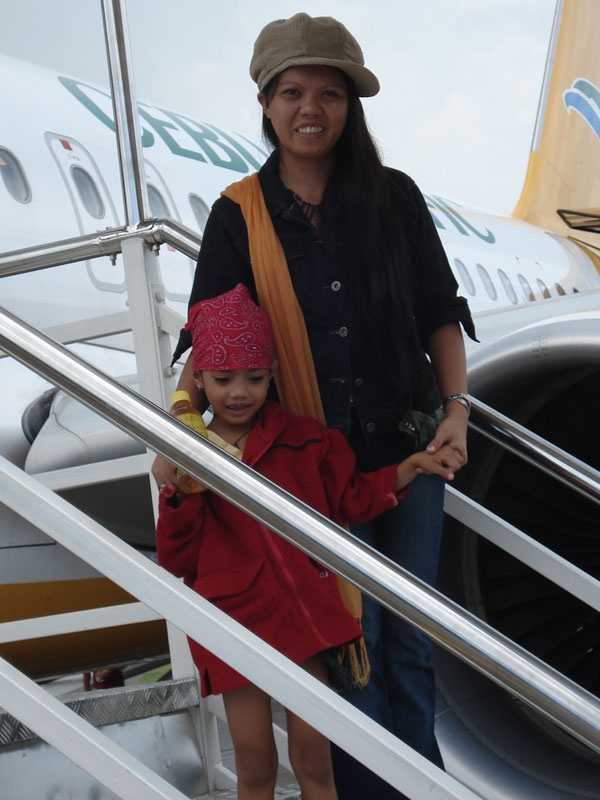 It was just amazing to see her big eyes trying to capture anything, running over to a small bush and talking to the flowers. That didn't stop until today and there is rarely a day my little cutie does not pick some flowers after school and brings them to my office at home. Well, It took a while to teach her that she should pick up flowers from the ground and not killing them as all people have the right to see them alive, blooming colorful in the nature.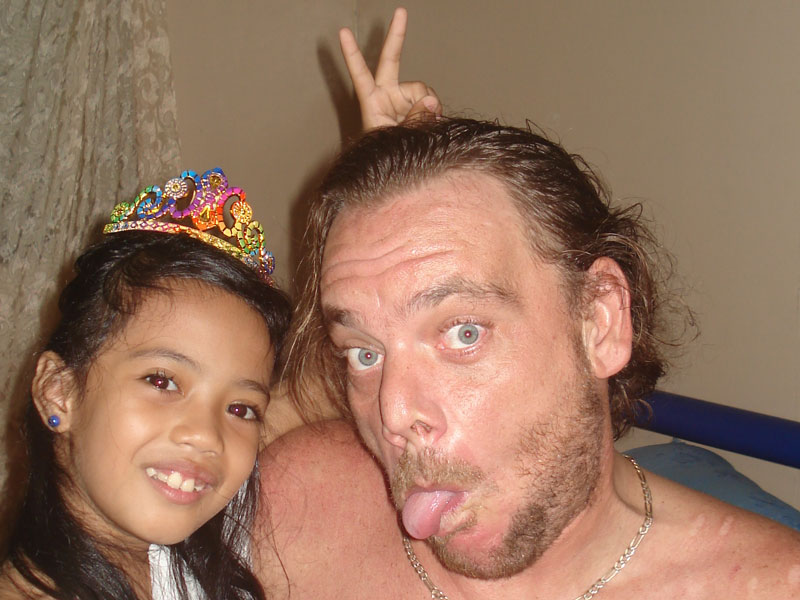 Anyway, she adjusted very fast to her new life down here in Dumaguete and became daily more makulit. Keeping in mind that she spoke no English or Bisayan on arrival, we went through some tough times at the beginning, well, it was my choice to "adopt"her.
After a few month, there was no problem anymore and we enrolled her into SLS Don Bosco for grade 1. Next to frequent remarks in her school-diary that she never ever stops talking, she did great and developed a wonderful personality… and one day I will find her "OFF-Switch"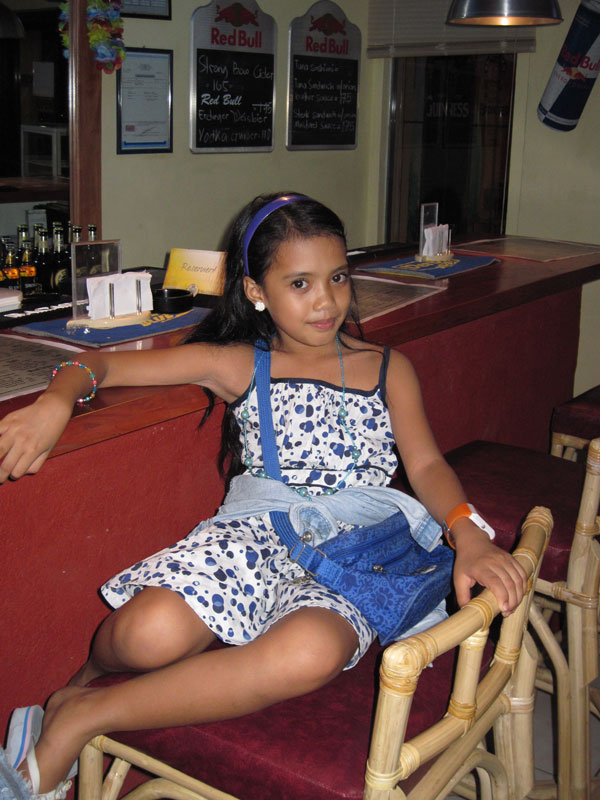 I am not that big celebration guy and have always problems to find appropriate presents. The first was that I took her out for dinner yesterday, on her last day before becoming a teenager, of course it is her choice where to have that. And just her and I, leaving some jealous people behind at the house.
If you think she is like 99% of the local kids and shouts with excitement "Jollibee" you are wrong… Her choice was Casablanca, the best and most expensive Restaurant in Dumaguete. er favourite dish is their Pork Medallion with mashed Potatoes. Maybe sh changed her mind yesterday after she found out that they have a new Chef who is expert in Japanese Kitchen. So her order was California Maki and chicken Tepanyaki and what can I say, a brilliant choice…. Girl, you got a great taste 🙂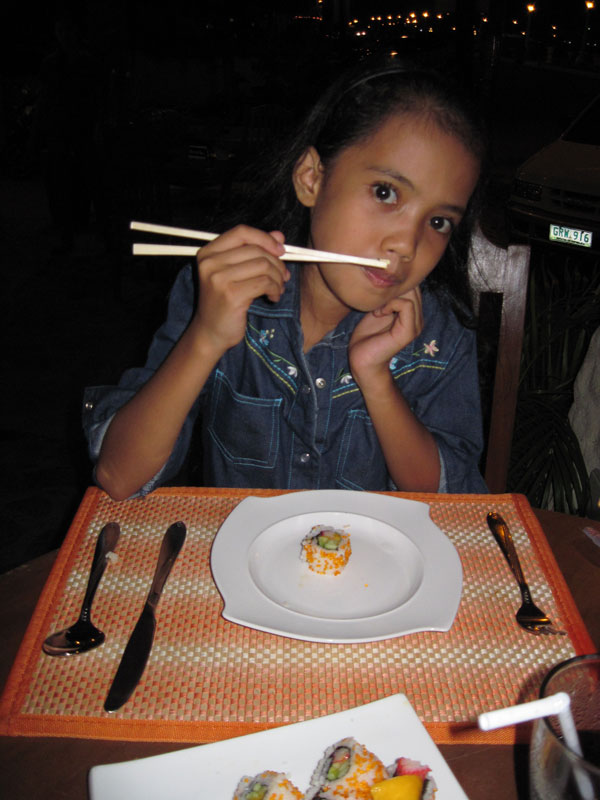 My next present should have been something real special.
I offered her to make a great midnight fire to burn all her horrible pink kiddy-cloths… hmmmm I won't comment about her level of disagreement, guess it take me another year or so to teach her that next to black and dark blue are no real colors existing…
Again,
HAPPY BIRTHDAY
May all your dreams come true and go your way like you did the last few years. I love you !
cheers
Rhoody