Last week was the anulual Kabulakan Festival in Dumaguete City. The Flower Festival was at the Central Quezon Park. Countless activities a lot of food and fantastic weather formed the basement for this wonderful Festival. The Highlight was the Parade on Saturday.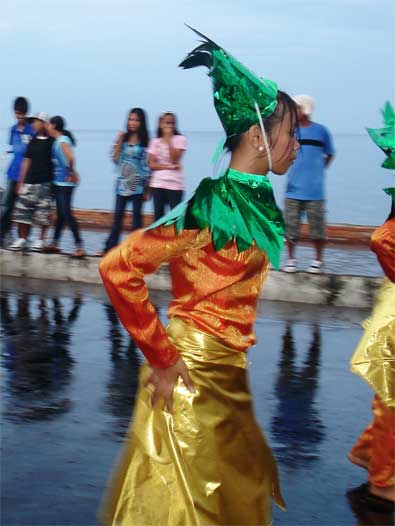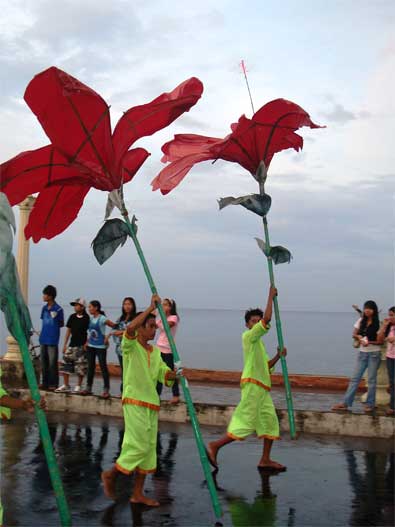 A 1 hour colorful parade rolled through Dumaguete City with Percussion Groups, Dance performances and wagons with Celebreties.As I am not familiar with all the Pinoy – TV and Movie Stars i just recognized that they are famous when all the people around me started screaming and shouting at like bitten by a wild Karabow. I felt like back home 15 years aro when I was touring as a sound-tec with Backstreet-Boys…
When the Parade reached the last quarter and came along the Boulevard it started to rain. Even in that conditions the dancers and perussion Groups continued their performanve and the audience was excited. It all ended in a 30 minute mega fireworks at the waterfront in Dumaguete City.
I can't wait for the next Parade and to join the happy people of Dumaguete with their celebrations. Even the people here are not rich, they are happy. I love to be here in this wonderful country.
Rhoody