After a long day of traveling to Lantau Island to see Buddha and going up the Peak of Hong Kong Island, we were tired as hell. After getting down from the Peak, we took a taxi to our hotel and immediately started packing our things for tomorrow's flight.
We made sure all our shampoos, lotions and creams were in a tight container or plastic. All souvenirs were in the suitcase and that the laundry is in one bag. After packing, we rested for about an hour and then took a long refreshing shower for our fancy "last supper" in Hong Kong. We ladies dressed up and went to this nearby restaurant that opens until 12 pm. We had a lot of good tradition food…all healthy of course 😊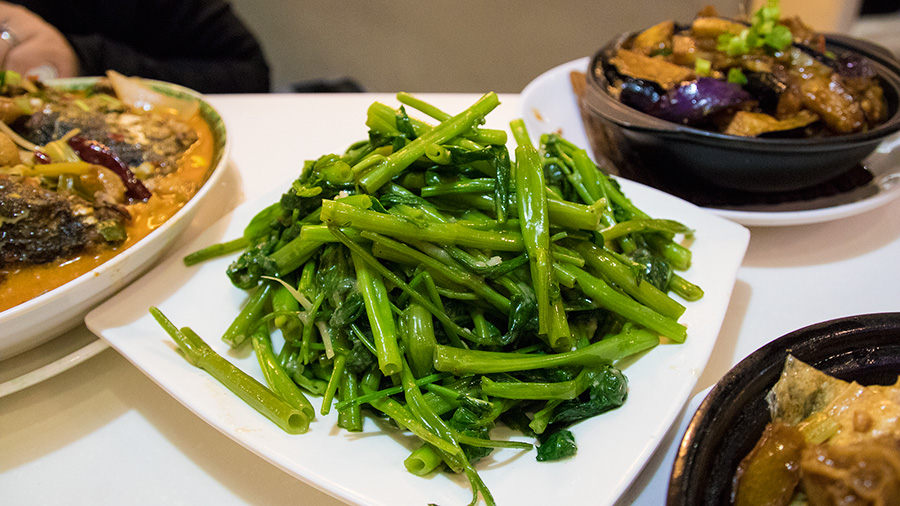 Last Supper in Hong Kong
It was more of a midnight or late dinner than anything else really. To our surprise we were so hungry that we finished five dishes all in all! We had a rice mix, some eggplant dish, spicy fish soup, sautéed pork dish and fried water spinach or kang kong (green leaves kind of stuff). The food was delicious! It was not cheap but it was not expensive either. After our last supper, we walked back to the hotel to do our final change of clothes and packing. Around 3:30 am we took a taxi going to the Hong Kong International Airport in Lantau Island.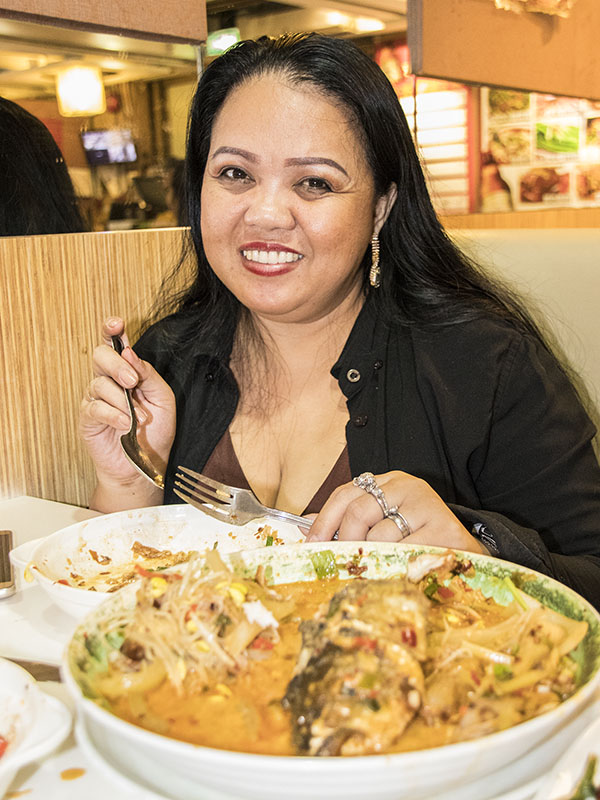 Flying from Hong Kong Airport
We arrived at the airport past four o'clock. We walked into Terminal 2 and looked at the board for any details about our flight. Yes, it was too early but better to be early than missing your flight. Our flight from Hong Kong to Manila Airport was booked for 7:10 am but it has been highly recommended to be 2-3 hours before your flight. We got our boarding pass and then went to the Immigration section of the airport. It was quick and easy; we basically just gave them a piece of paper which we filled in before arriving in Hong Kong. After that, we went to the waiting lounge where hundreds of other passengers waited patiently.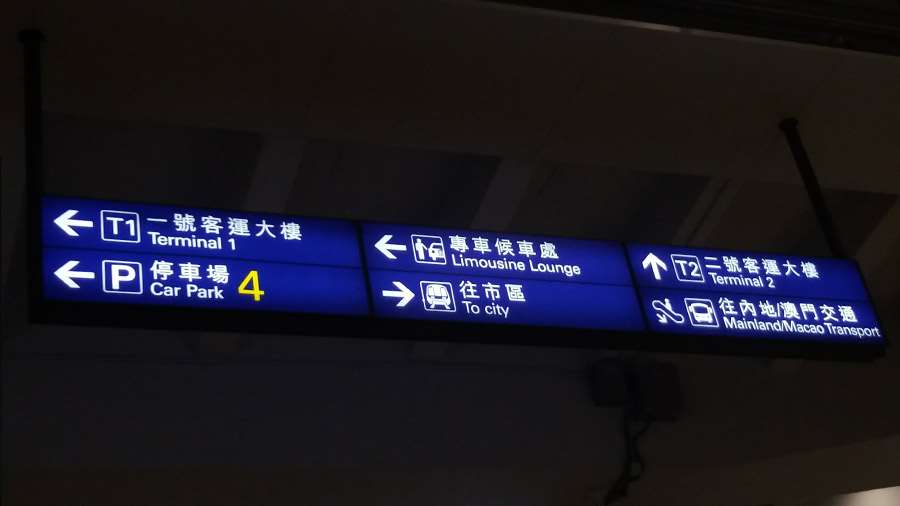 We still rode with Philippine Airlines from Hong Kong to Manila Airport Terminal 2. Upon arriving in Manila, we got our luggage and pushed it to the immigration officers. To be honest it made no sense to me. You basically grabbed your things to them (checking our stuff or something) then put it back to the moving cart for it to go the next plane. Another thing that I personally did not like about arriving in Manila is the staff. You ask them a question and they just push you around. We went up and down the elevator because they could not point us out where to get our shuttle service was (urghhh).
Flying to Manila and Dumaguete City
Anyways after FINALLY getting a shuttle service and arriving at Terminal 3, the next challenge awaited. Our flight got delayed!!! So, we went to grab some coffee and cake then rested at the waiting lounge. I fell asleep and I believe a lot of people did so too. It was very unpleasant to wait for a period of time and lacking sleep. One side you are scared to miss your flight the next is your eyes just heavily fall on your cheeks. But we made it! We got on our plane bound from Manila to Dumaguete City.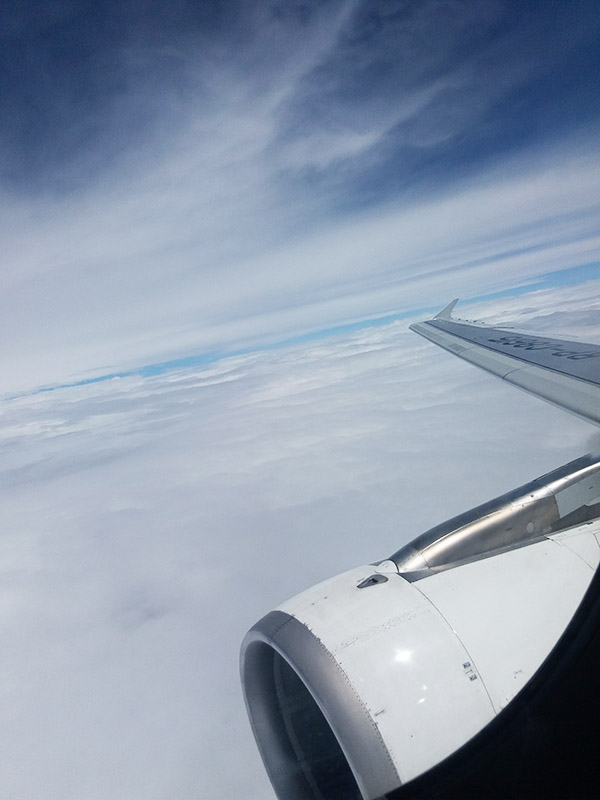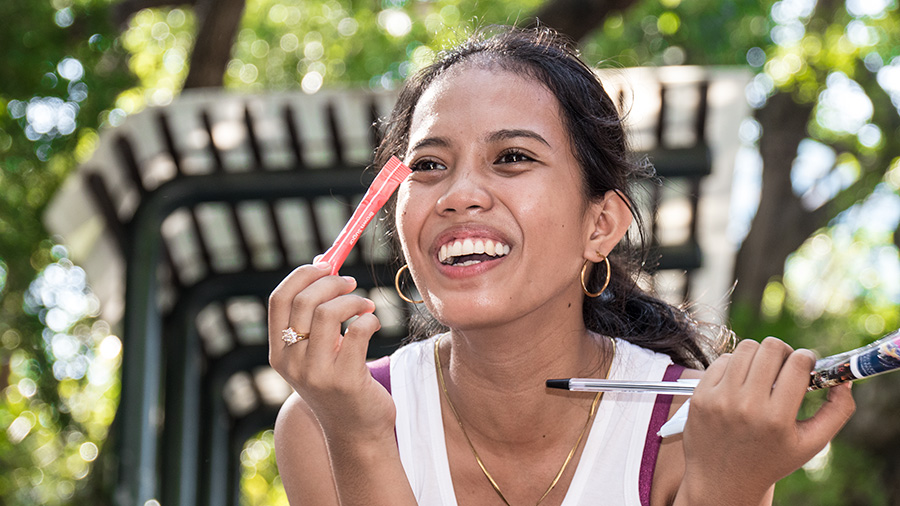 The flight was soothing as I just sat back and relaxed. Even though I could sleep the next hour during the flight, I didn't. I only thought of how great the Hong Kong Trip was. All the lights in the city, the noise of taxi and the subway. The smell of dried out fish and ducks, shopping in Kowloon and the view from Victoria's Peak. This is one trip I will surely never forget and regret.
That is it for this Hong Kong Trip! See you next time 😊
Love,
Daisy