For a Filipina who has never been outside the Philippines, a trip to any destination can be both super exciting and nerve-racking. A friend of my mother offered to pay for our accommodation and food while we pay for our plane tickets back and forth to Hong Kong. Yup..Hong Kong! Without a doubt, I wanted to join the "ladies-trip". I mean who would let go of the opportunity, right? Our rather short Hong Kong Trip only consisted of 4 nights and 3 days. However, we did get to visit Kowloon and Lantau Island and even Victoria's Peak!
According to many experienced travelers, Hong Kong is one of the easiest countries in Asia to travel. It has plenty of tourist attractions and a diverse culinary experience. However, for me, three days is simply not enough! But with the given opportunity, I think it is a good first-time-out-of-the-country experience.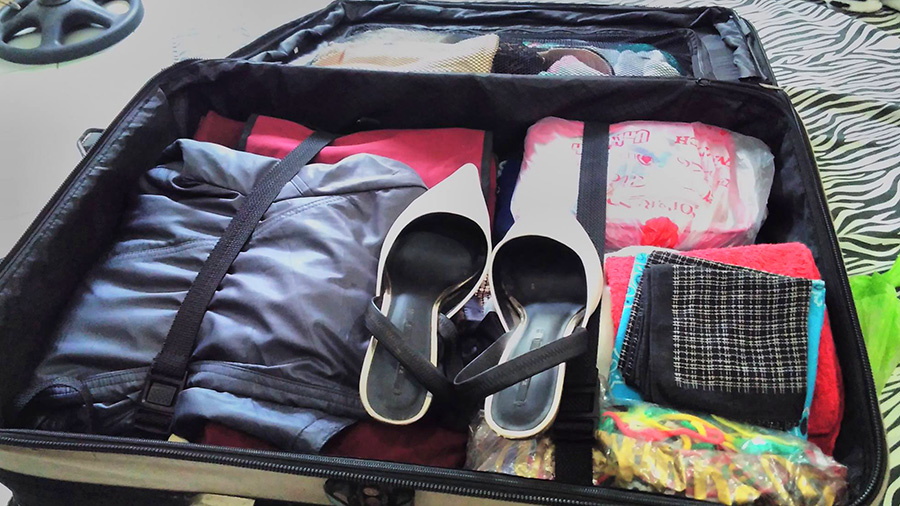 Packing for Hong Kong
As a girl, I tend to pack more than usual and more than what is needed. Aside from the battery pack, camera bag, chargers, and adapters, we brought a couple of make-up stuff and of course shoes! Hong Kong is a sub-tropical country and layered clothes are recommended when it gets cold. For those who would like to travel to Hong Kong for a couple of days, here is a suggested list of what to bring.
Clothes:
3 pants
2 tank tops
2 shirts
2 jackets
2 dress
5 pairs of underwear
2 pairs of socks
Toiletries & Etc:
Shower Gel (hotels usually have free toiletries for one day only)
Shower Sponge or Loofah
Tooth Brush
Tooth Paste
Wet Wipes or Anti-Bacterial Wipes
Comb or Brush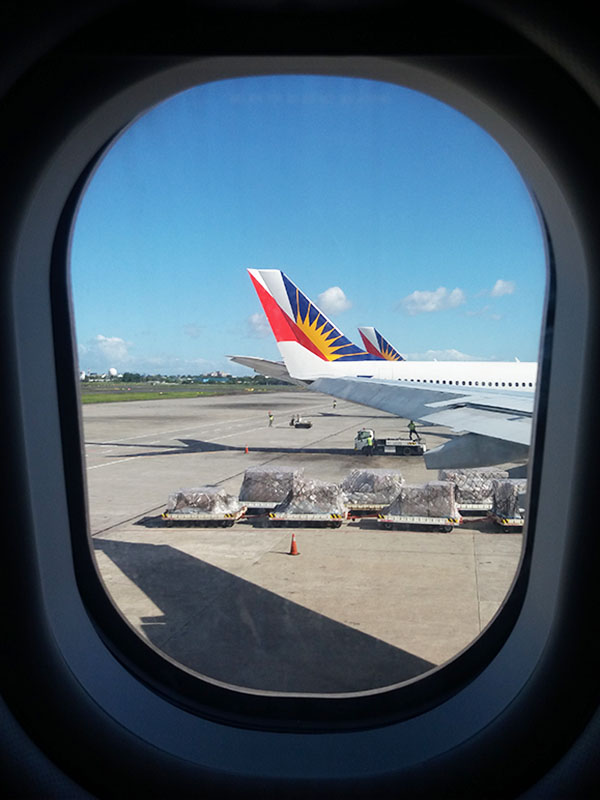 Dumaguete to Manila Flight
After packing our stuff, we had our beauty rest for the next day's flight from Dumaguete City to Manila and then Manila to Hong Kong. We arrived at the Sibulan-Dumaguete Airport three hours before our flight. We checked in and got our boarding passes early. We grabbed a small bite to eat before we entered the waiting lounge of the airport. Almost forgetting that we were still in the Philippines, we got excited and didn't expect a delayed flight (typical Filipino time). So, guess what happens? Yup, we waited about an hour for our flight to Manila. 
Philippine Immigration Strict or Reasonable?
Upon arriving in Manila our next challenge was to pass the guard and the "strict" Immigration Office. I understand that they are just doing their job but I'm not sure if it is necessary to be so personal to the point that they are about to ask for our credit card number and password (urghh). They even asked if my mother has been outside the Philippines. Instead of looking at the passport for stamps, they asked my mom to go on Facebook and show some pictures as "evidence". What nonsense! But what do I know…they are the government. To our relief, everything went smoothly after passing the Immigration Office. We waited only a few minutes till the airline starting boarding us and we were off to Hong Kong!