We finally arrived in Hong Kong! Did you miss the first part of the story? Read Part 1: Packing & Flying here.
Compared to the Philippine's International Airport, Hong Kong's Airport is way bigger and more impressive. It is true, I haven't been to many airports in the world but so far Hong Kong is on my top list (it's ot a very long list I must say haha). We arrived in Hong Kong late in the afternoon (around 5:30 pm). Still on the plane, we saw the sun setting across the horizon. It was a beautiful sight to see.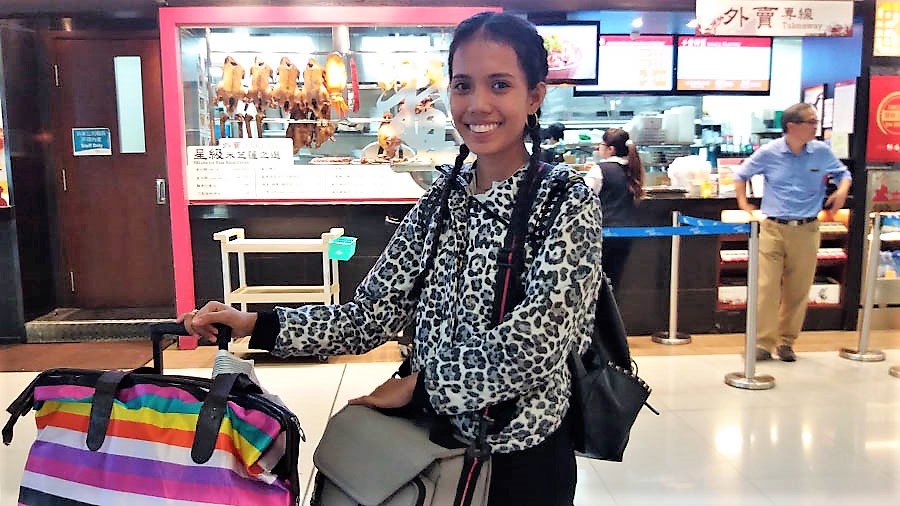 Airport – Hotel – Food – Sleep
We got our luggage, grabbed a bite-to-eat, went to the bathroom, got a taxi, and checked-in to our hotel. Our friend Ate Fatima did the honours of booking and paying for the accommodation at the Best Western Hotel Harbor View in Sai Ying Pun. We grabbed some late dinner around the corner of the hotel; where we ate soup, veggies and had coffee. Then we went back to the hotel, took a shower and went straight to bed!
The following day, the real adventure started. Our fist mission is to grab some local street food breakfast. It took us a couple of minutes of walking to finally get some. We took a taxi going to the other side of the island called Kowloon through an underwater tunnel.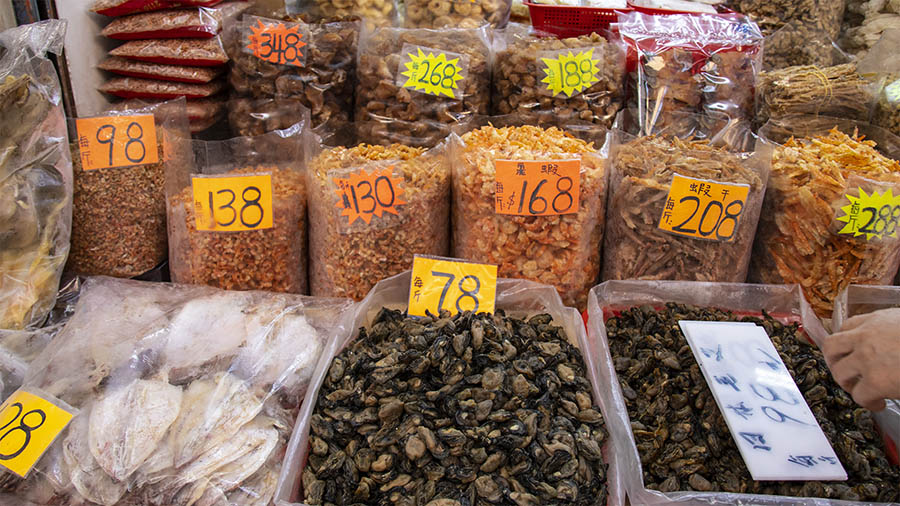 A Day in Kowloon
Kowloon is about 7 km (via taxi) from Sai Ying Pun & about 1.2 km (via water taxi or ferry) from Central to Kowloon. We were dropped off in front of the Kowloon Park. There was a bird section, some fountains, fish pond, landscapes, and statues around the park. We had a blast just walking back and forth the area.
Shopping in Kowloon
We crossed the "golden bridge" that connects the Kowloon park to The Royal Pacific Hotel & Towers. We grabbed some mid-class lunch at the nearby restaurant and then went shopping! Kowloon is known for its shopping first among others. We took the advantage of being close to Christmas season and getting up to 50% discounts from boutiques and other shops. Sadly, we can't say the same to the souvenirs. Some were reasonable, while some are extremely expensive!
Kowloon Overlooking Central Kong Kong
After shopping, we walked a good 2 km along the National Road of Kowloon down to the Hong Kong Cultural Center to watch the sunset. We stayed near the waterfront and enjoyed the sea breeze along with other tourists and locals in the area. We waited until it was completely dark and watched the lights slowly lighting up one by one. It felt like growing squares and boxes with glittering gems over the clear dark sky. Honestly, it was super relaxing and I had the same deep connection as if I was staring at a green grassy meadow.
After more or less meditating over the view, we went to catch a water taxi or ferry on our way back to the Central of Hong Kong. Getting a water taxi from Kowloon to the Central is practical and cheap (HK$6). We grabbed some food and ice cream on the way to the pier and just enjoyed the 20 minutes ride across the water. We took a taxi from the Central to our hotel. We arrived at the hotel and off to bed we were again for the long day ahead of us…