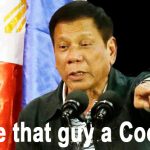 Everybody was waiting for the first SONA 2016 of the new elected President Duterte. Well, he really said nothing unexpected, between the "I kill you" statements there were some goals where one just can hope they work out fine. Well, this SONA 2016 here is something different. It is the State Oriental Negros – August 2016. read more
My little monster had birthday on Saturday and I was thinking, like at each whatever-celebration, where one has to give presents, what to give her. Earlier that week I followed several discussions on dumagueteinfo.com about outstanding tourist destinations in Negros, that Bais is basically worthier than any other place in the world and a guy who is in Valencia, writes advertising for Bais on the Forum mentioned above but  stated: read more
Mia's Restobar in Sibulan just north of the Dumaguete Airport got praised on Dumagueteinfo.com like Christs second coming multiple times
I experience watching this show wowowee on TV… its nice and sounds real…. Real as some of the contestant tell their stories how life is difficult … "again sounds so much Drama diba?" but that's Filipino
Yaya said: my god my bosses are hard to me and they are so hard to understand, even small mistake they just get mad at me and no cares if we're in the public. My ma'am shout at me..And putting her finger on my face… while telling my mistake.. It's so embarrassing ….
Life is easy, beautiful, wonderful and full of energy… Seems, everything is fine and everything is simple… that's the situations I saw when I pass in the small community..You will see in there appearance, face and how they're look, that these kids are happy… read more
My daughter is so exited to her back to school and its her first day… as a kid she is happy that she have will meet again her old classmates and new friends as well
He is already 2 years late in his studies, instead of grade 5 this coming school year he just in grade 3 if possible that he has a chance to go to school…
We leave Dumaguete at 12 midnight March Friday the 13th, my daughter is so excited to see her brother in Tacloban
Hi!!!!Readers!!!! im Maldita, and again i'm here for being makulit but still honest just for some points…. he!!he!!..
i was walking in the boulevard going to pier to buy some tickets for me, my daughter and my boy friend, because, we're going to Bohol for a quick visit to  a very cute and shy creature, its called Tarsier  and to see the view of the chocolate hills,…How i wish it would be nice trip and really sunny day… not like now its cold and no really sunshine this morning….  by the way it's  would be my first visit to Bohol, and see the beautiful view of the chocolate hills…  thanks for this Valentines date, read more